WHAT IS INDIE FILM FEST?
February 10,11,12 of 2022 in downtown Phoenix,  INDIE FILM FEST becomes the ultimate gathering of creative storytellers and audiences eager for new voices and fresh perspectives. Our visual extravaganza includes dramatic and documentary features, short films, music videos, and multimedia installations by artists from all over the world.  2022 begins with a new way of sharing films at INDIE FILM FEST.
INDIE FILM FEST 2022 SCREENINGS
ACT 1 : OPENING NIGHT FEB 10
Location : The "Screening Room" at The Garden PHX 1509 W. Thomas Rd. Phoenix, AZ 85015
Doors Open at 6PM
Our Box Office if Closed for this event. All tickets have been purchased at this time. For all Ticket holders,  beverages and popcorn will be included in the ticket price. This is our brand new film production studio and theater in the heart of downtown Phoenix right across the street from Phoenix College. This one of kind screening experience will include a soundtrack listening room, our pink carpet podcast corner, and an intimate screening room showcasing our selections throughout the evening.
*Masks or face coverings will be required, temp checks and rapid Covid 19 Tests will be available at our entrance. If you are experiencing any Covid19 symptoms  at all please do not attend our events. 
Indie Film Fest Mixer at The Churchill Feb 11
Location: The Churchill 901 N 1st St, Phoenix, AZ 85004
Screenings Start at 6PM
Indie Film Fest & Roosevelt Row have teamed up to bring downtown Phoenix a community based film festival with free outdoor indie film screenings on Roosevelt Row, Friday night February 11th. Join us for a night celebrating indie films. Screenings will begin after sunset. Screenings will include music videos and short films. Events will include a virtual film walk, a Happy Hour Entertainement Mixer at The Churchill, free outdoor screenings along Roosevelt Row art district, an exclusive filmmaker discussion at Cahokia, and an after party right in the heart of the downtown art scene on Roosevelt Row.
ACT 3 : GRAND FINALE & AWARD CEREMONY
Location: The Irish Cultural Center and McClelland Library 11106 N Central Ave Phoenix, AZ 85004
Doors Open at 6PM
*This is an outdoor seated event.
Indie Film Fest is thrilled to announce a new location has been added to our 2022 festival, we are excited to be collaborating with the Irish Cultural Center and McClelland Library to host our Saturday night Grand Finale and Awards Ceremony in the majestic courtyard in front of the castle tower, right in the heart of downtown Phoenix February 12th, 2022.
THURSDAY FEBRUARY 10TH
EXPERIMENTAL SHORT
DIRECTOR GISSELLE BONILLA
Giselle Bonilla graduated with Honors from New York University's Tisch School of the Arts with a BFA in Film & Television Production. Her thesis film, "Virgencita," received the Adrienne Shelly Grant, Panavision New Filmmakers Grant, and won the Horizon Award at the 2018 Sundance Film Festival. In 2020, she was selected as a Sundance Ignite x Adobe Fellow and a Deutsche Bank Frieze Filmmaking Fellow. Aside from narrative filmmaking, Giselle enjoys directing music videos as a creative escape from linear storytelling, some of which have premiered on the online platforms for The Fader and Rolling Stone. Giselle is a recipient of the AUDI Scholarship and a current Directing Fellow at the American Film Institute.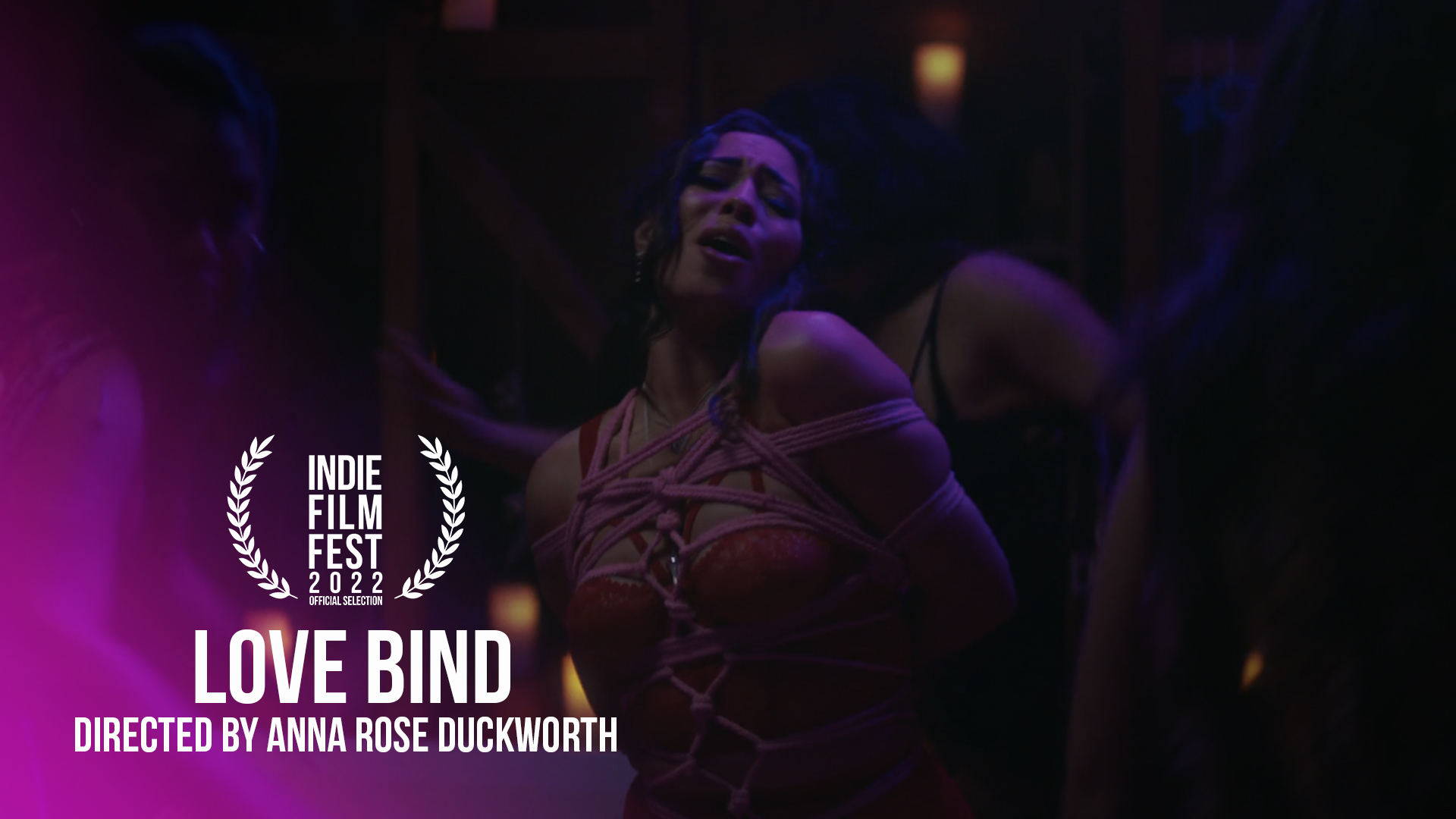 THURSDAY FEBRUARY 10TH + FRIDAY FEBRUARY 11TH
MUSIC VIDEO
DIRECTOR ANNA ROSE DUCKWORTH
Anna has worked in film and television for almost a decade, in both NYC and Auckland. Having directed a myriad of music videos, she's won Show Me Shorts' Best Music Video multiple times, and been nominated for both NZ and UK Music Video Awards. Previously a producer at Candlelit Pictures, Anna writes and directs short films including MUM JEANS which screened at the 2018 NZIFF and her most recent work, PAIN which screened as part of 2020 NZIFF's NZ's Best Programme and at over 30 festivals including Aspen and Busan. Anna was selected to take part in the DEGNZ Women Filmmakers Incubator and the NZAPG Commercial Directing Mentorship.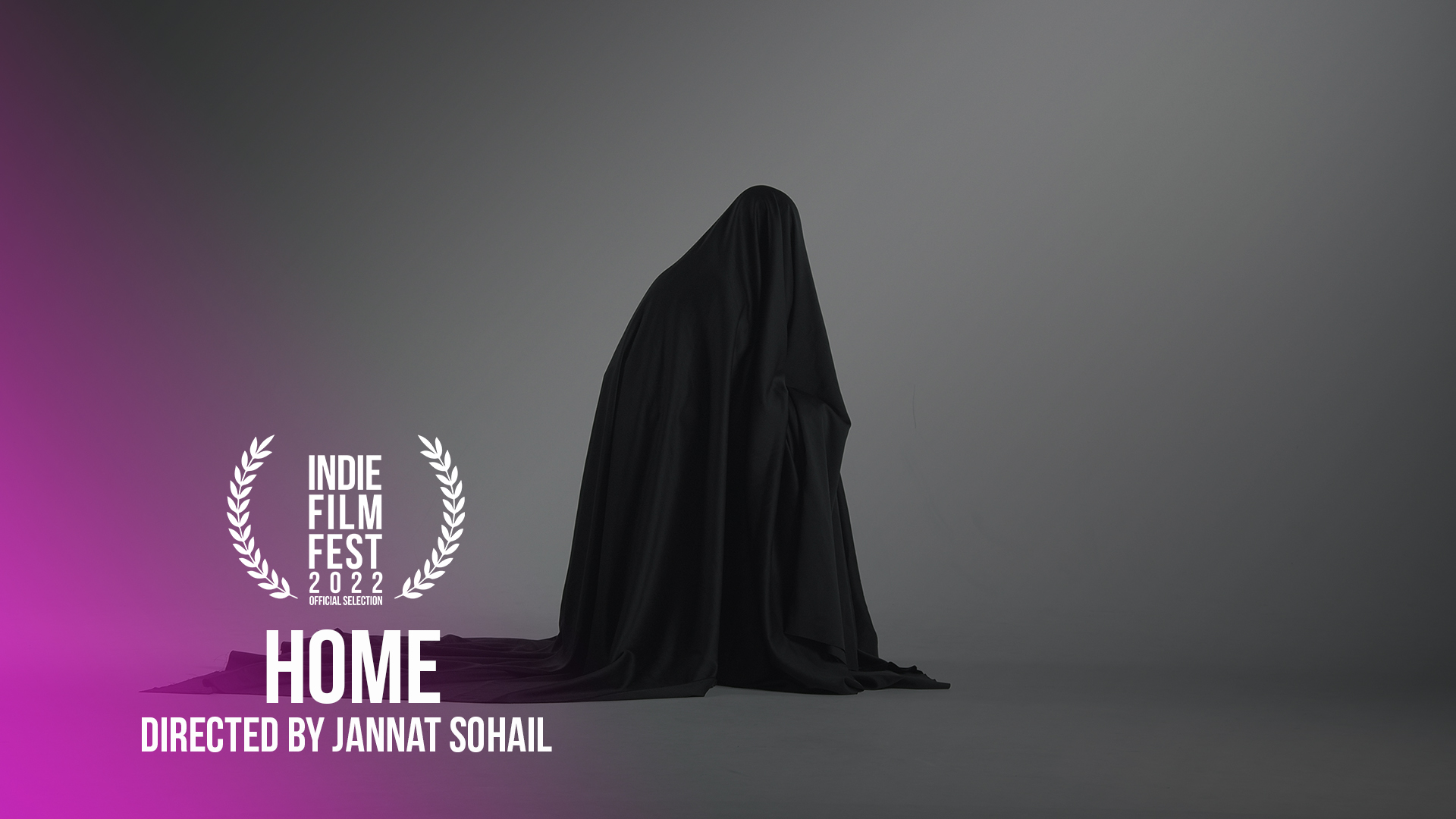 THURSDAY FEBRUARY 10TH + FRIDAY FEBRUARY 11TH
MUSIC VIDEO
DIRECTOR JANNAT SOHAIL
Jannat Sohail, also known under the moniker of Wooly and the Uke, is an audiovisual artist and writer from South Asia, currently based in Berlin, Germany. Born in Lahore, Pakistan, Jannat's socio-political backdrop has profusely influenced her artistic expression, with an ever-growing appetite for creative freedom. Her performative visual narratives are (sub)consciously laced within distant imaginaries around human fragility. Jannat finds herself utilizing words, ears, and lens to frame the societal setting and the larger dialogue within. Jannat Sohail rose to prominence with the nationally celebrated all-female ensemble of Pakistan, which aired in the television series Nescafe Basement, Season 4 (2016). Sohail has been awarded the Goethe Talents Scholarship in Berlin, Germany (2020).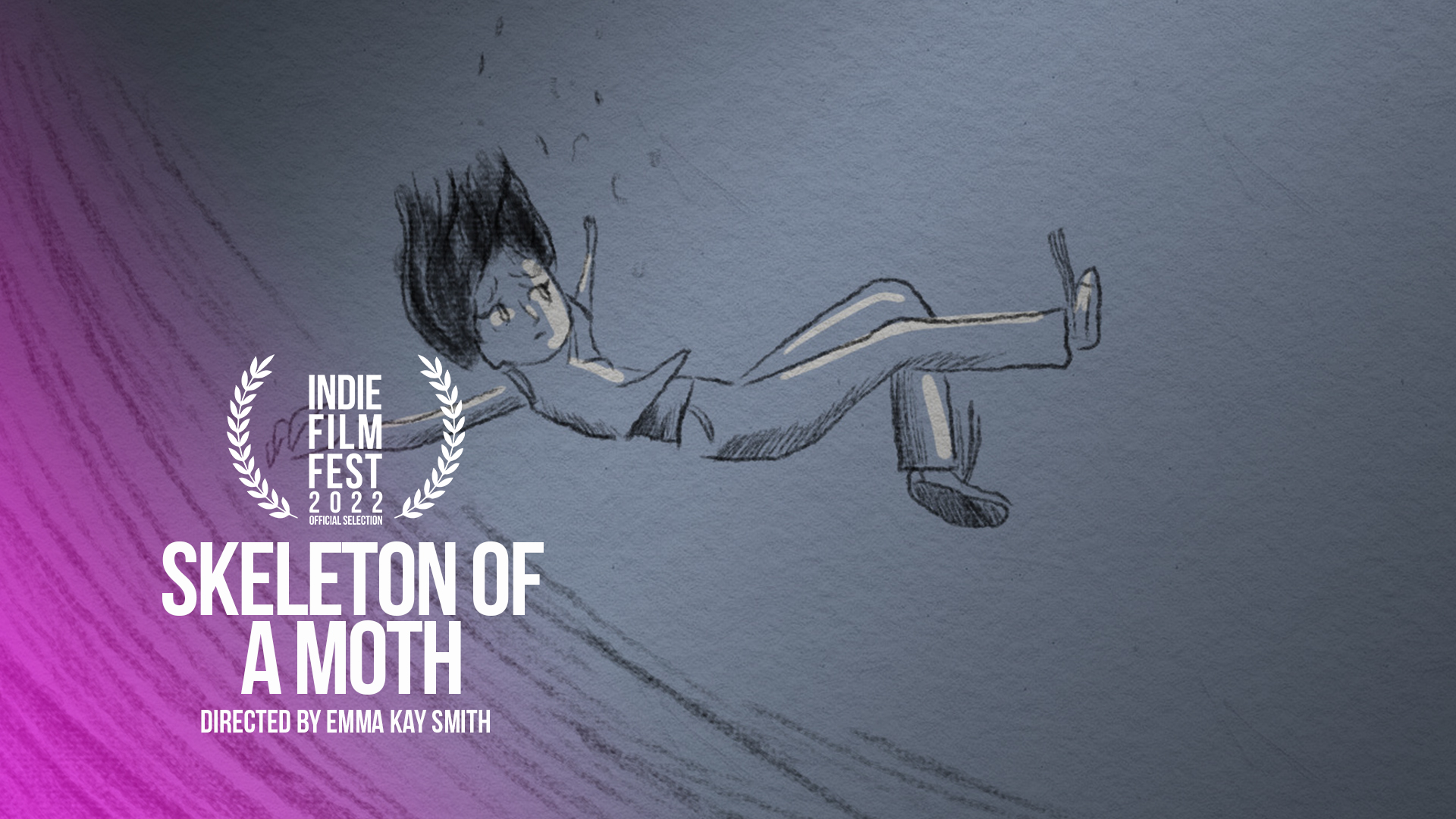 THURSDAY FEBRUARY 10TH + FRIDAY FEBRUARY 11TH
SHORT ANIMATED DOCUMENTARY
SYNOPSIS: Skeleton of a Moth' is a short documentary animation made by Emma Kay Smith about the emotional difficulties and social pressures that affect teenage girls of today. The film is a collective narrative going back and forth between multiple girl's perspectives as they talk through problems surrounding body image, mental health, and sexual assault. Emma hopes that the film will show anyone who has or is experiencing any of the issues discussed, that they aren't alone, and that they have other people around them who will understand what they are going through.
DIRECTED BY EMMA KAY SMITH
Emma Kay Smith is an Animator and Illustrator based in Manchester. An alumnus of Manchester School of Art, Illustration with Animation.
She makes 2D animations, often bringing in hand-drawn elements, however she also enjoys making work at a faster pace through Adobe After Effects.
Emma is very interested in talking about political issues often bringing them into her practice. She is particularly passionate about issues for women and girls as well as diversifying the Animation Industry. She is also a member of Animated Women UK and Women in Animation.
THURSDAY FEBRUARY 10TH + FRIDAY FEBRUARY 11TH
VIRTUAL REALITY SHORT ANIMATED DOCUMENTARY
SYNOPSIS: Cities of Ladies is an immersive poetic animation documentary trilogycreated through multi-disciplinary art practices to foster hope, change and promote self-development; through the exploration and recognition of personal views and ideologies.
DIRECTOR KIM NOCE
Kim Noce is an Italian artist filmmaker and animator resident in UK. Her work has been screened in major international film festivals, displayed in art galleries, broadcasted in major TV channels, on streaming platforms and won several prizes around the world.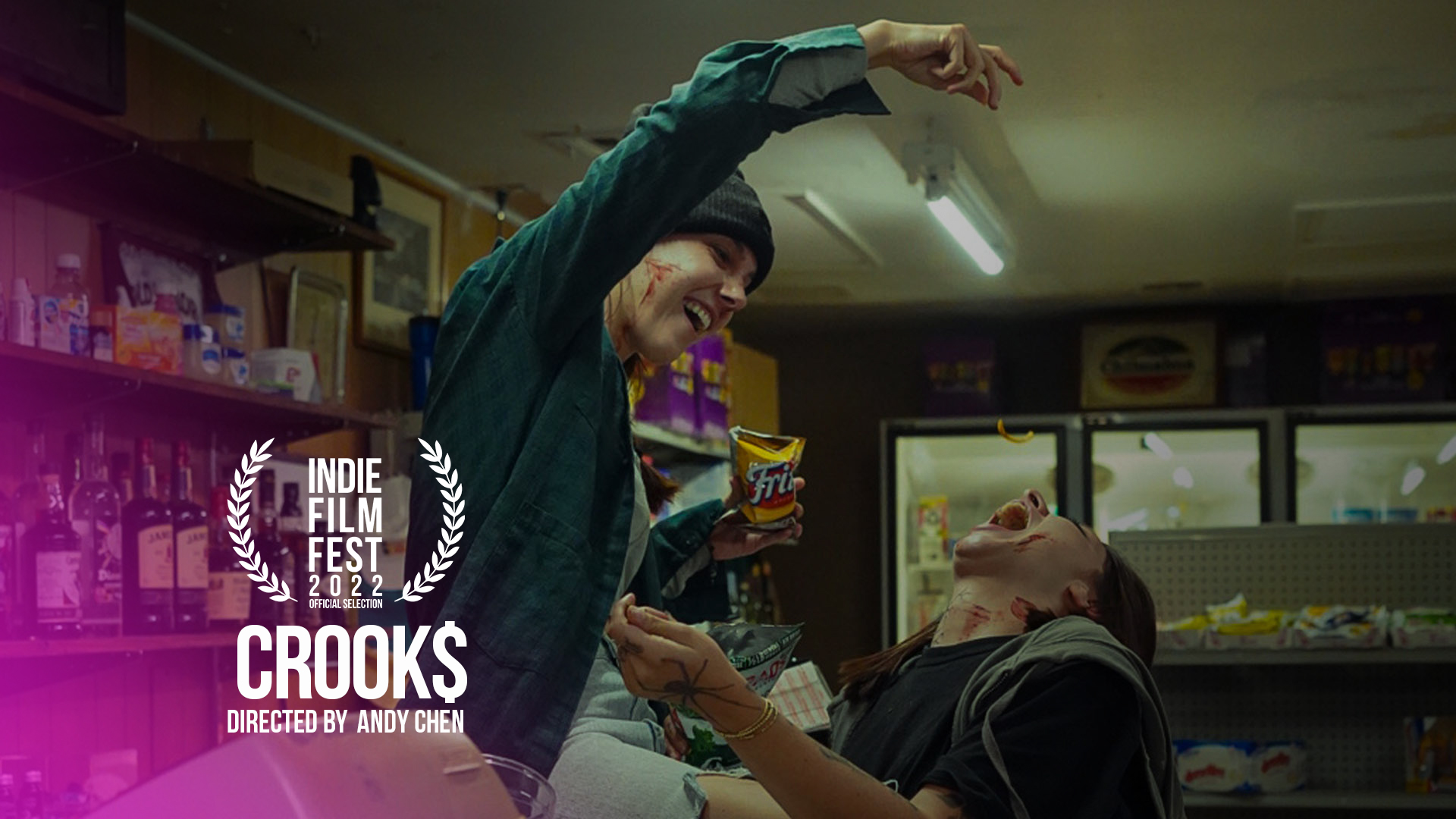 THURSDAY FEBRUARY 10TH + FRIDAY FEBRUARY 11TH
FICTIONAL COMEDY SHORT
SYNOPSIS: When a liquor store heist goes wrong, two amateur thieves must outsmart the professional crook that had just robbed the same store hours earlier.
DIRECTOR ANDY CHEN
Andy Chen is a visual artist, musician, and filmmaker hailing from San Francisco. After moving to Los Angeles in 2019 and spending a couple years directing low budget music videos, he is now striving to build on what he's learned and applying his skills to create original narrative films. Andy is also a co-founder of a company called CinePacks that offers tools and makes film spaces accessible for independent filmmakers.
THURSDAY FEBRUARY 10TH
FICTIONAL COMEDY SHORT
SYNOPSIS: A mockumentary horror-comedy depicting an awkward woman's difficulty being a familiar to vampire plants.
DIRECTOR CHRISTINE CELLOZI
Christine Celozzi is an actress, director, and writer currently residing in Los Angeles. Her love for people and storytelling blossomed into a passion for acting when she began training in 2014 at the internationally acclaimed Straeon Acting Studios. She has also taken classes with Second City, BGB Studio, and Margie Haber Studio.
In 2019, her script, "For Nerivia", was selected for several festivals taking home a best screenplay award, among other finalist recognitions. She was also the recipient of the 2019 Shawna E. Shea Memorial Foundation, Inc.'s Women in Film Fellowship award, for which she wrote, directed, and starred in her debut short film, the horror comedy "My Friends The Plants".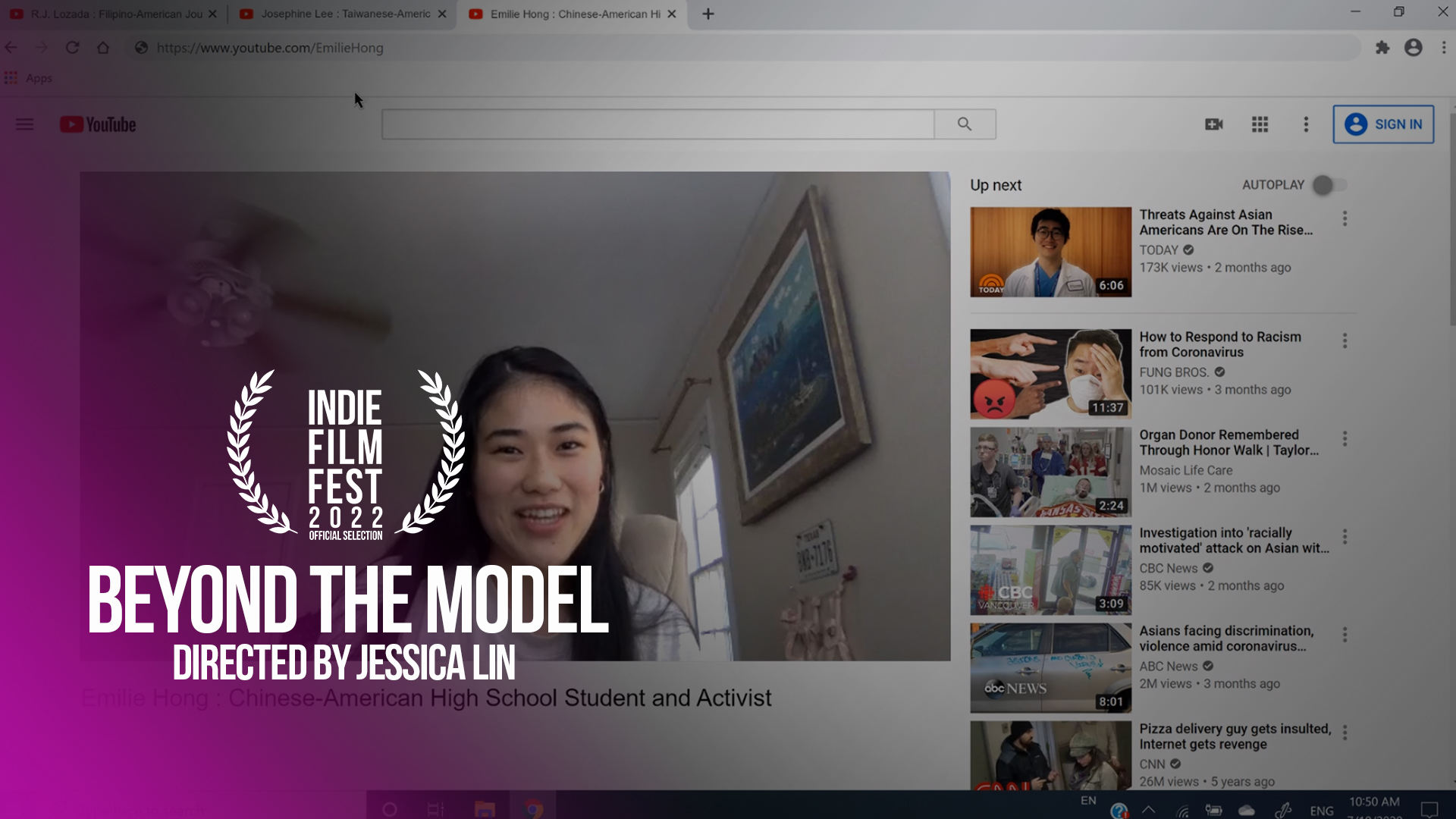 THURSDAY FEBRUARY 10TH
SHORT DOCUMENTARY
SYNOPSIS: After the assaults and discrimination of Asians because of COVID-19, this film shines a light on what it is like be a "model minority" in an increasingly divided America.
DIRECTOR Jessica Lin is a junior at Carnegie Vanguard High School in Houston, Texas. She participated in The Representation Project's 2020 Youth Media Academy, where she completed this short desktop documentary. She loves watching movies and short films. In the future, she hopes to pursue screenwriting or go into the medical field.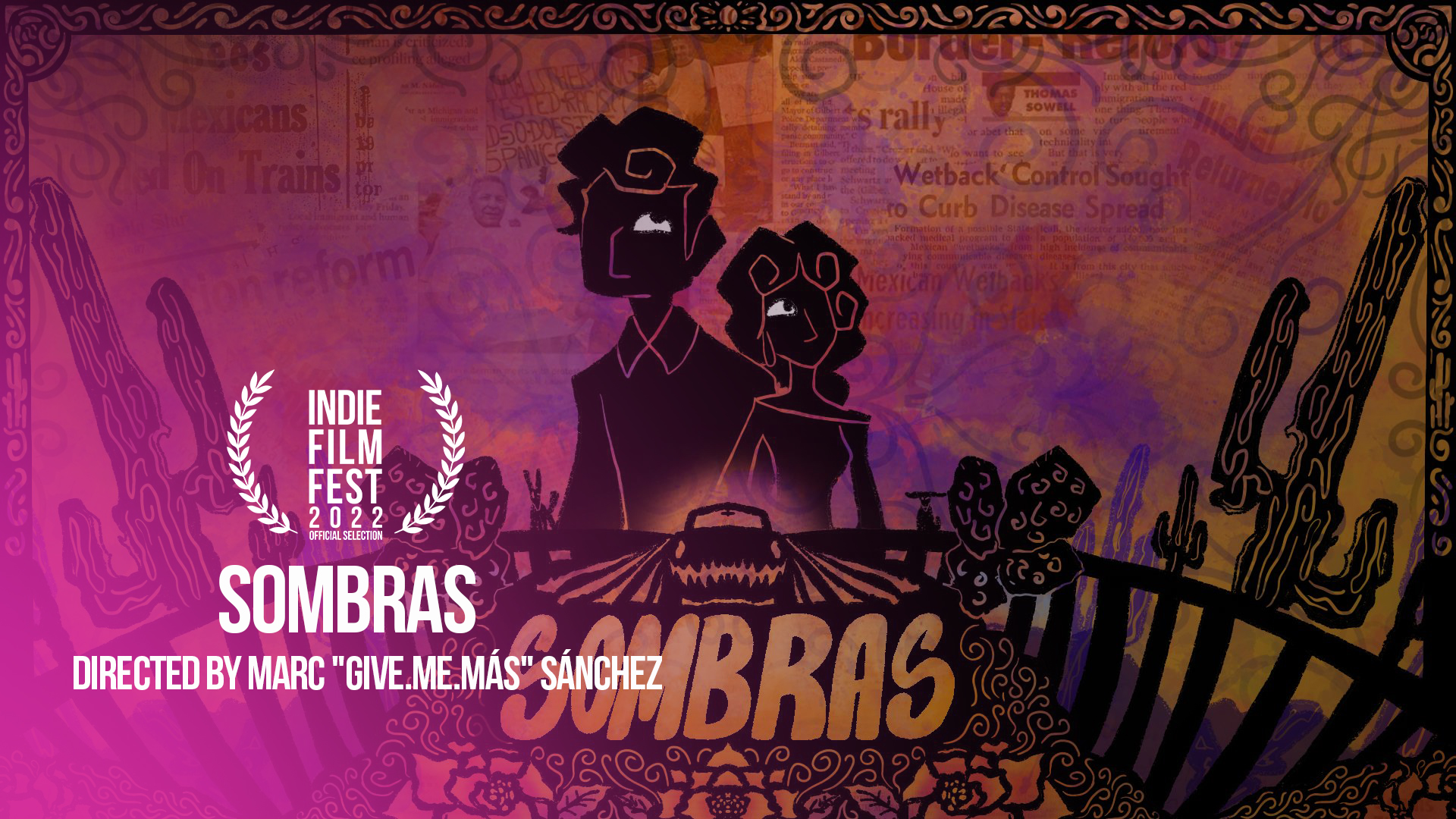 THURSDAY FEBRUARY 10TH + FRIDAY FEBRUARY 11TH
ANIMATED SHORT
SYNOPSIS: A journey across the desert leaves two individuals with hopes and dreams but with a tough decision to make.
DIRECTOR Marc "GIVE.ME.MAS" Sanchez
Marc Sánchez was born in Yuma, Az. Living on the border, helped shape his experience as he lived in between two worlds as a Mexican-American. He is currently attending UCLA's Animation workshop as a Masters Student. He hopes to inspire and create shows which help young adults deal with their traumas and past. In doing so, he hopes to reach out to the Latinx community. Thanks to his upbringing and past high school teaching experience, he hopes to breathe life into his stories and inspire the next generation of young adults.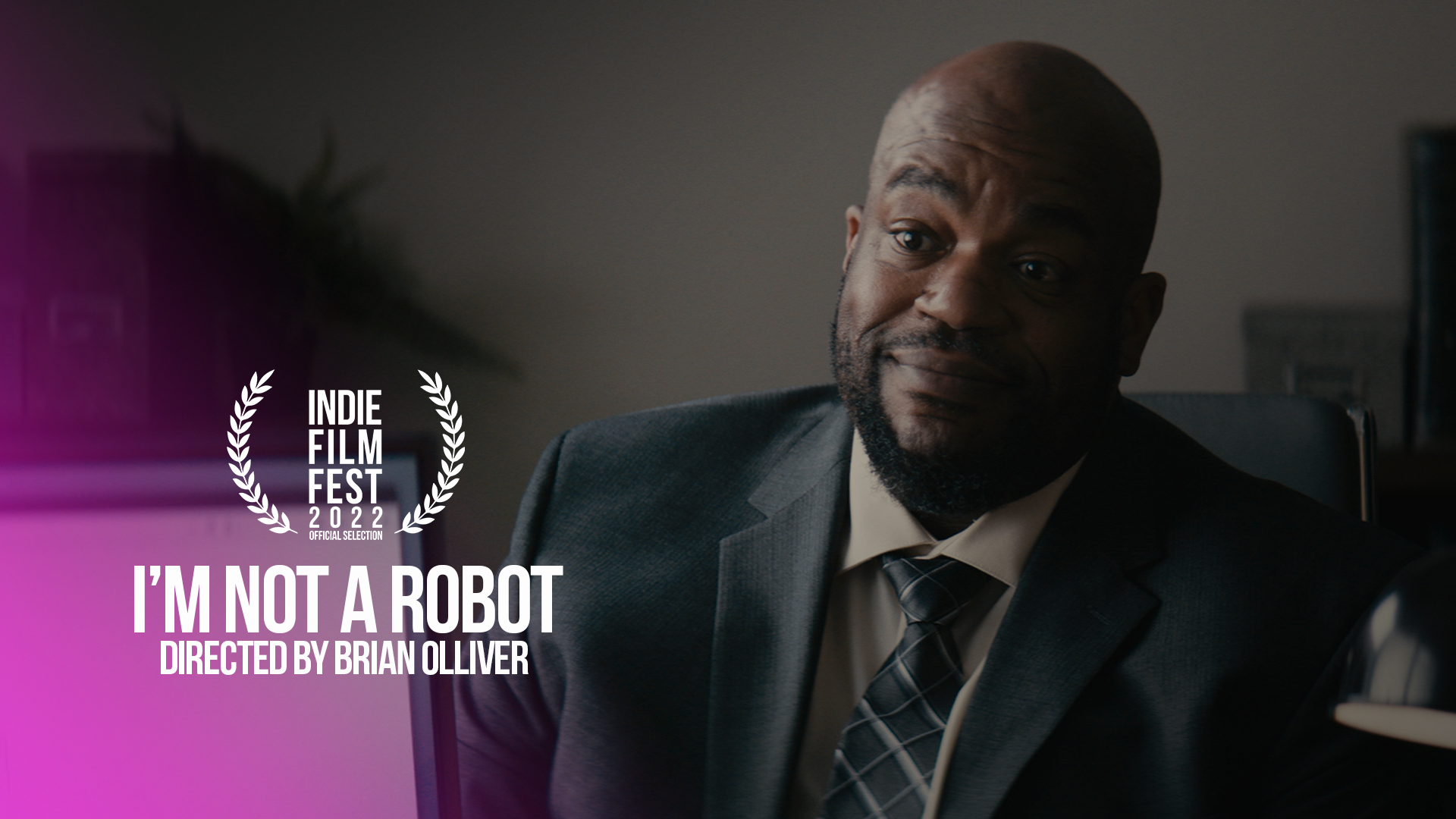 THURSDAY FEBRUARY 10TH + FRIDAY FEBRUARY 11TH
FICTIONAL SCI FI SHORT
SYNOPSIS: Desperate to find the perfect new employee during a job interview, a weary office manager discovers that his new recruit is not what he seems.
DIRECTOR BRIAN OLLIVER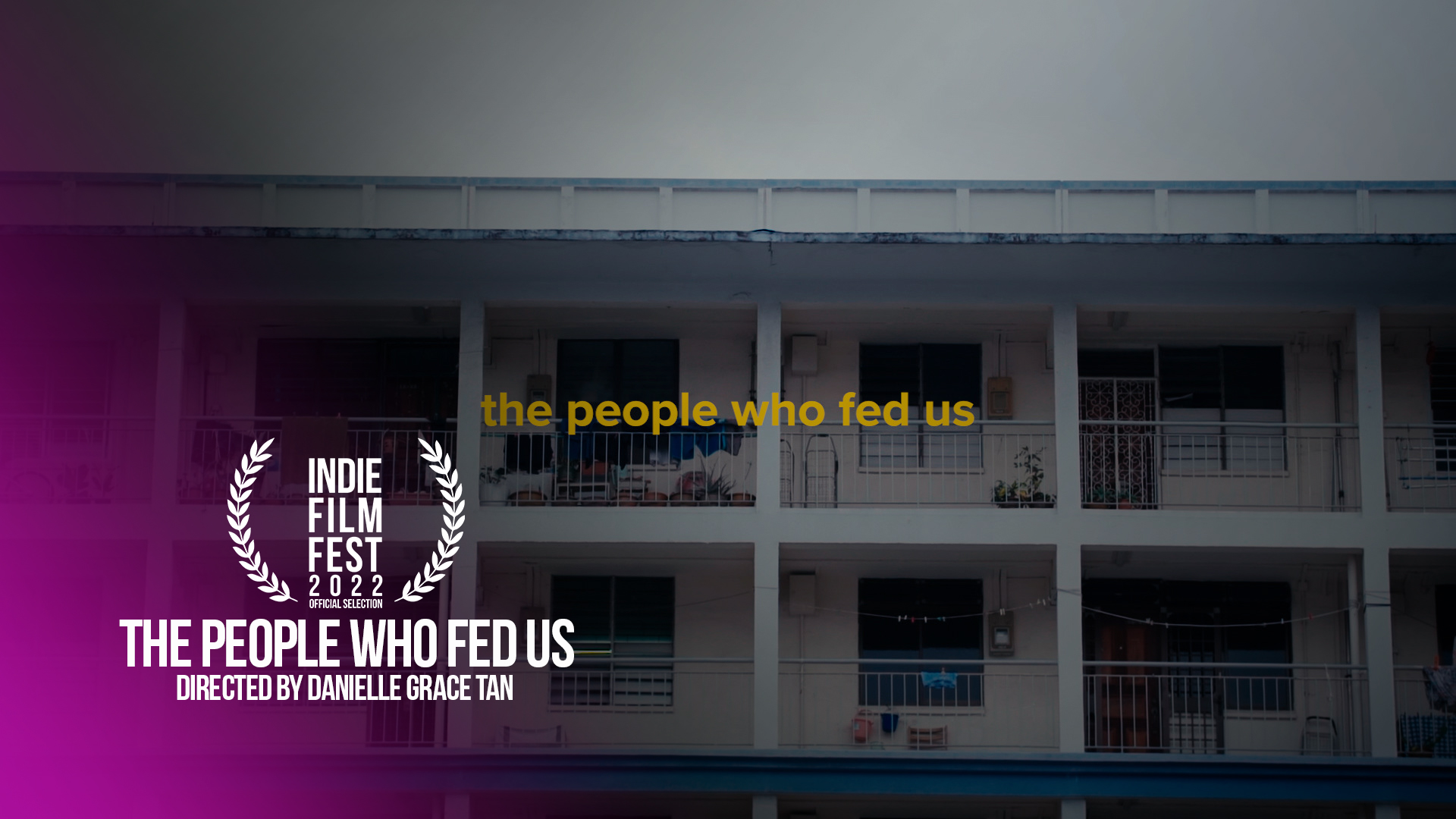 THURSDAY FEBRUARY 10TH + FRIDAY FEBRUARY 11TH
SHORT DOCUMENTARY
INTERNATIONAL SELECTION
SYNOPSIS:
Some say Singapore's hawker culture is a dying art & a fading food heritage. We watch their refined skills, listen to their quiet strength, and feel their firm devotion.This video montage is a humble ode to the honed culinary skill & diligent preparations of those who fed us & filled us up with love.A legacy, almost impossible to emulate.
DIRECTOR DANIELLE GRACE TAN
Danielle is a filmmaker who has worked in London & Singapore with a passion for telling satisfyingly twisting narratives with richly complex themes revolving around matters of the heart. As an advocate of giving back to the community, she also works on films, music & other projects where she can give back.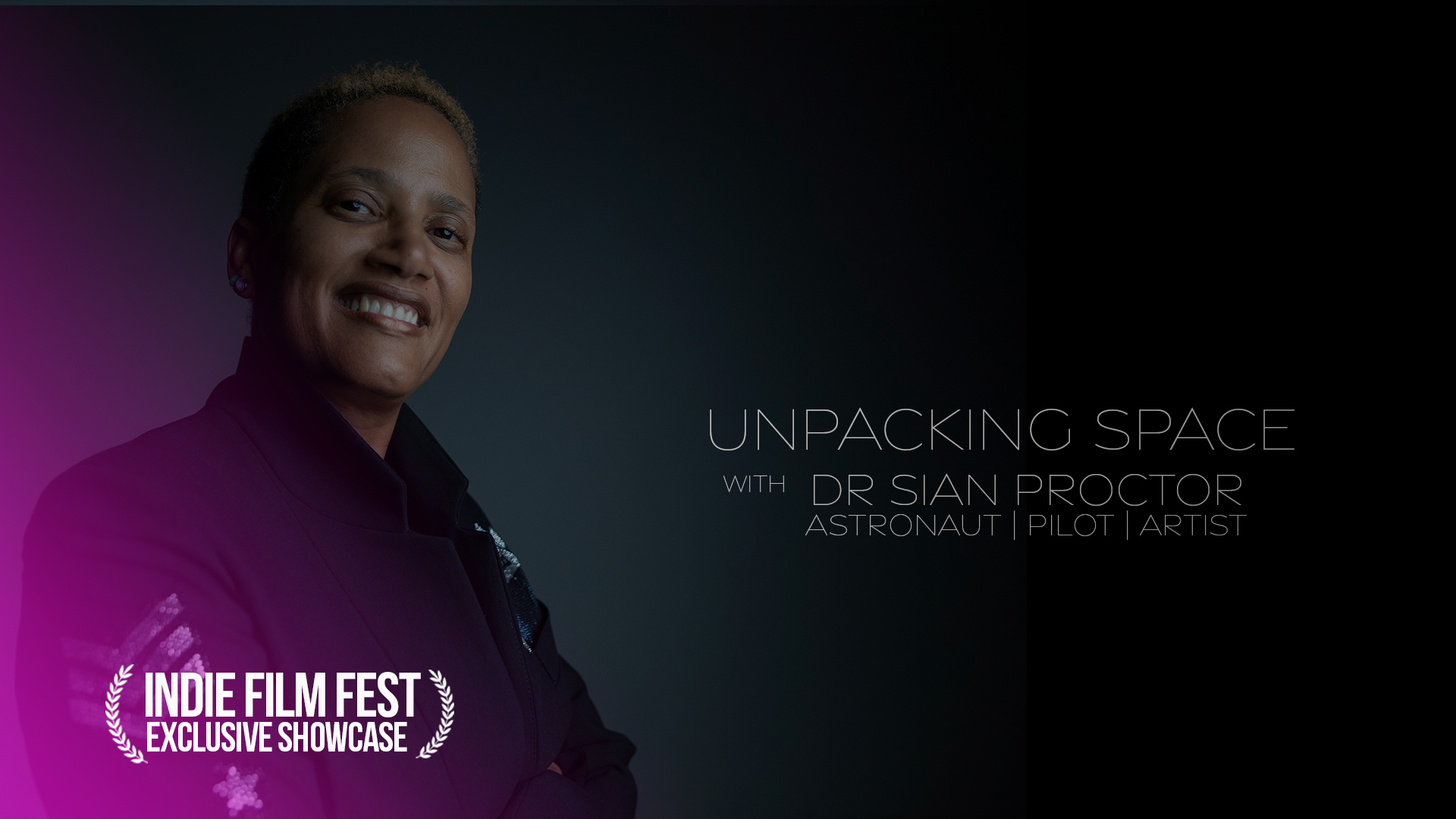 THURSDAY FEBRUARY 10TH + FRIDAY FEBRUARY 11TH + SATURDAY FEBRUARY 12TH
SHORT DOCUMENTARY
SYNOPSIS: Dr Proctor walks back into her condo in Tempe, AZ for the first time after flying into outer space with Inspiration 4. As she unpacks her suitcase she begins to tell the story of what each item that she brought meant and the journey she has just completed. Sian meets up with several of the people whose items she took to space to deliver them in person and to share her experience with her loved ones. Through the stories she tells we take a look at the relationships between people and their most prized possessions.
DIRECTOR MATTY STEINKAMP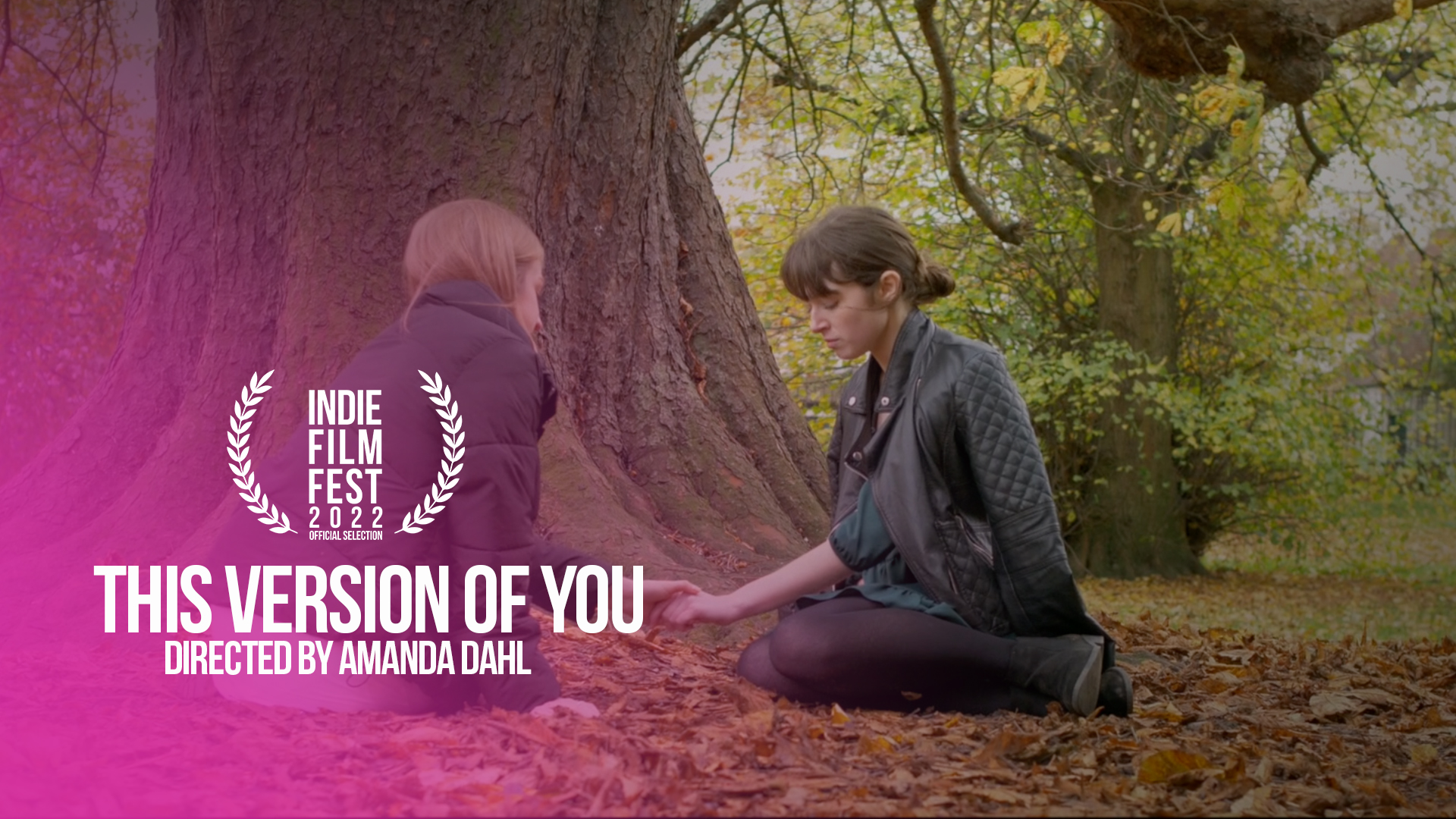 THURSDAY FEBRUARY 10TH
FICTIONAL DRAMA SHORT
SYNOPSIS: Lucy has murdered her best friend. While the blood pools on the kitchen floor, Lucy walks the house they shared, haunted by images of every time her friend put her first. But is the body in the kitchen real, or is it just a manifestation of the shame Lucy feels for never being good enough?
DIRECTOR AMANDA DAHL
Amanda has loved being involved in this project, enjoying working as part of a female-heavy creative team, on a film which explores such an important topic. She has enjoyed the experience of working on the film from the beginning pre-production stages right through to the final edit, and is excited to share the final project with the public through film festivals!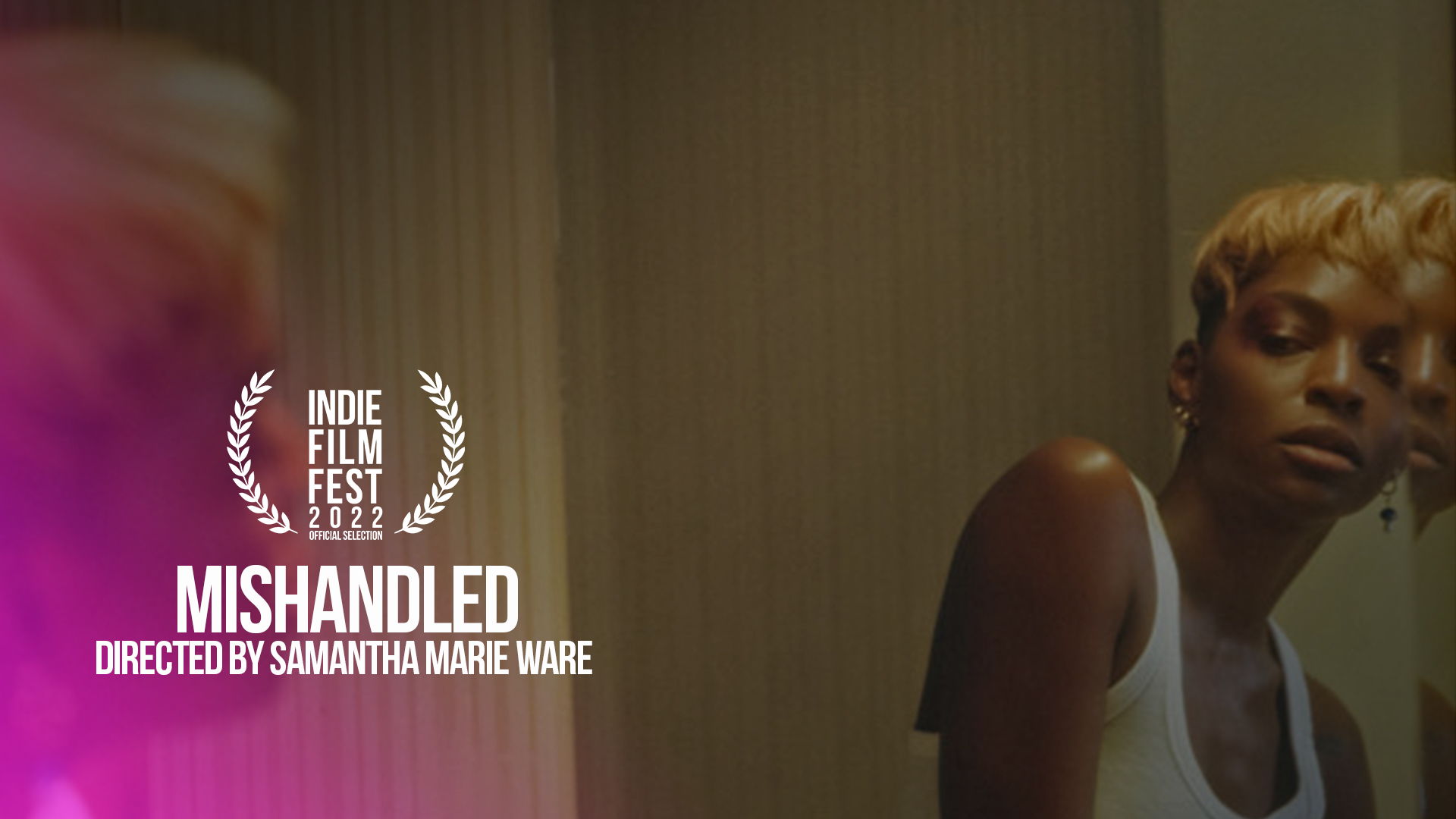 THURSDAY FEBRUARY 10TH + SATURDAY FEBRUARY 12th
FICTIONAL DRAMA SHORT
DIRECTOR SAMANTHA MARIE WARE
Samantha Marie Ware is a skilled, multi-hyphenate. With her Directorial Debut for her self-funded short, "Mishandled" she plans to let this be the tip of the iceberg. Still a teenager when she booked her first job, The Lion King Musical, Ware has gone on to grace the stage not only on broadway but across the country. It wasn't long before she landed on the primetime screen as a series regular on Glee, Netflix Series What If, and recently CBS's All Rise, amongst other impressive credits.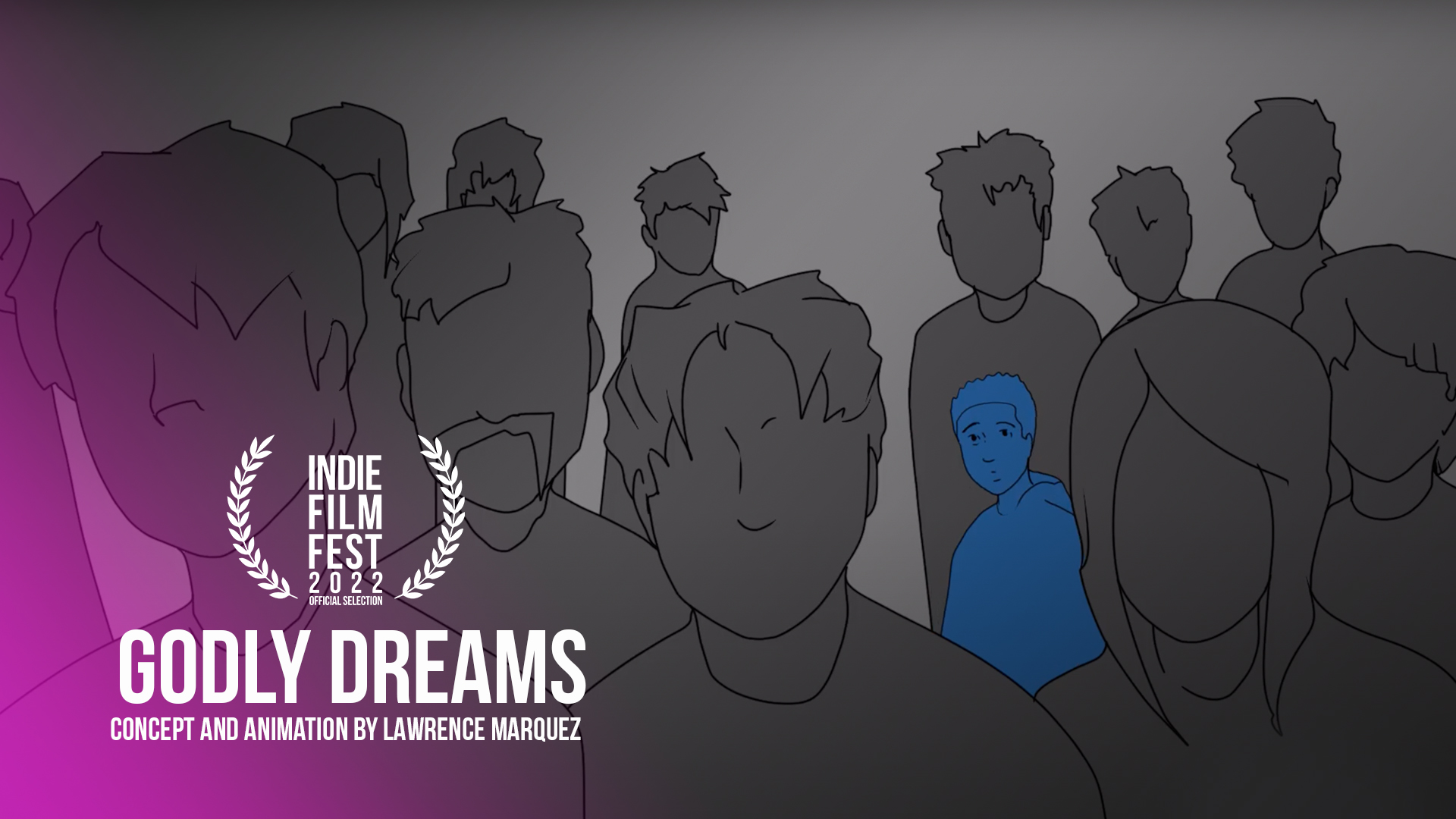 FRIDAY FEBRUARY 11TH
MUSIC VIDEO
"Godly Dreams," by Mega Ran and DJ DN3Concept and animation by Lawrence Marquez (one.ofmillions), based on an original story by Toiya Kristen Finley"Godly Dreams" is the first single off the soundtrack for the upcoming visual novel, Incarnō: Everything Is Written. It follows a day in the life in parallel. Young Nick is a brilliant inventor, but everything he brings to life seems to fail, and he doesn't know why. Vincent Joseph, the son of a genius innovator, struggles to lifthis father's company above theircompetitors. For a fleeting moment, Nick imagines what it's truly like to be successful as Vincent takes the stage.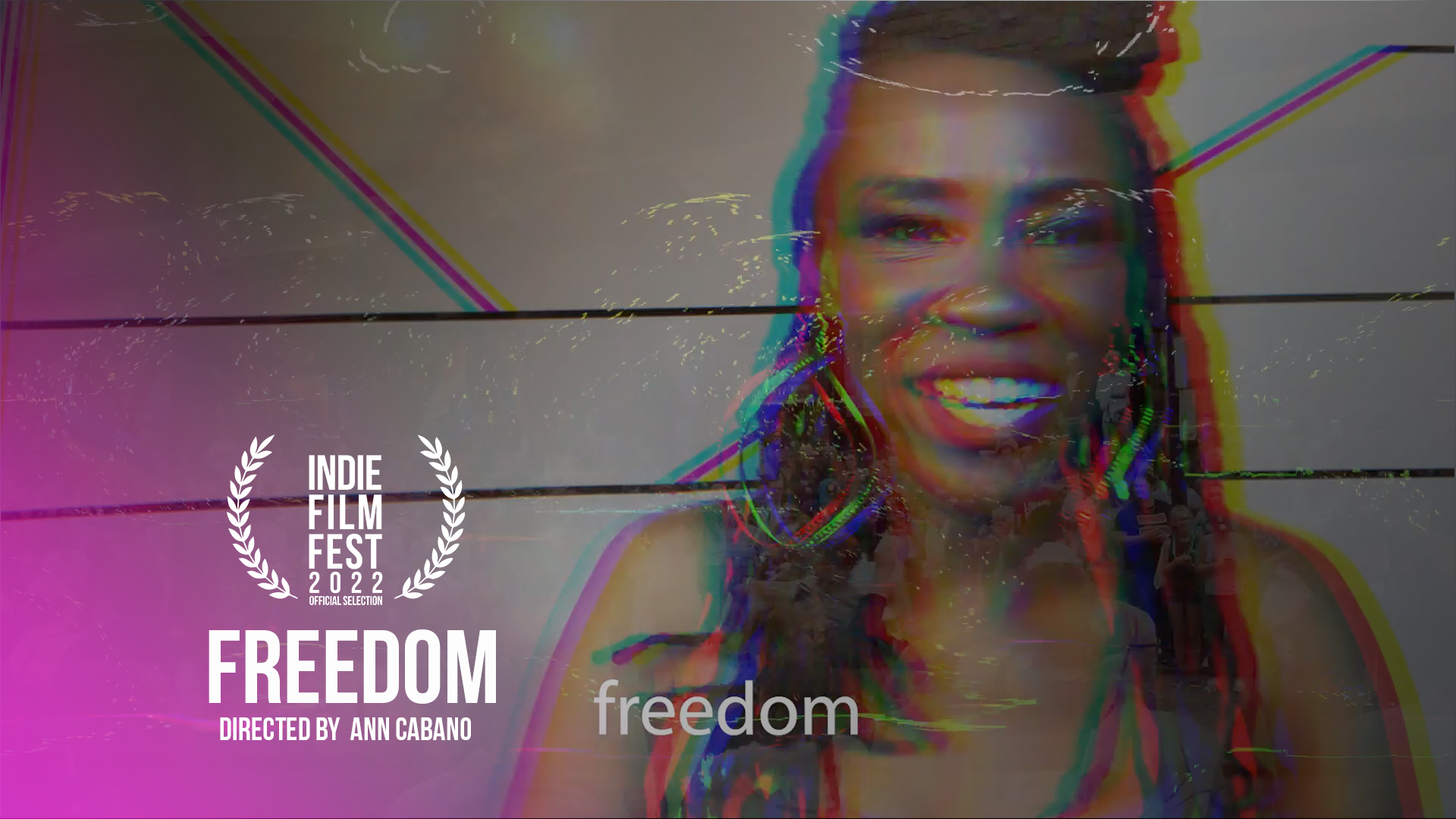 FRIDAY FEBRUARY 11TH
MUSIC VIDEO
Created for Pride 2021 in association with the U.S. State Department and American Music Abroad.
Written by Teneia & Trans rapper Dayluv. Teneia, Dayluv & Producer/Editor Ann Cabano are all proud advocates and members of the LGBTQ community.
DIRECTOR ANN CABANO
Ann is a passionate advocate for humanity, giving voice to the human experience as a documentary film maker, holistic educator, an advocate for humanity. She hopes to spread her message of love and social awareness through education, awareness, and inspiring action for social change.
She promotes human connection, kindness, compassion and healing by teaching humans how to understand other humans.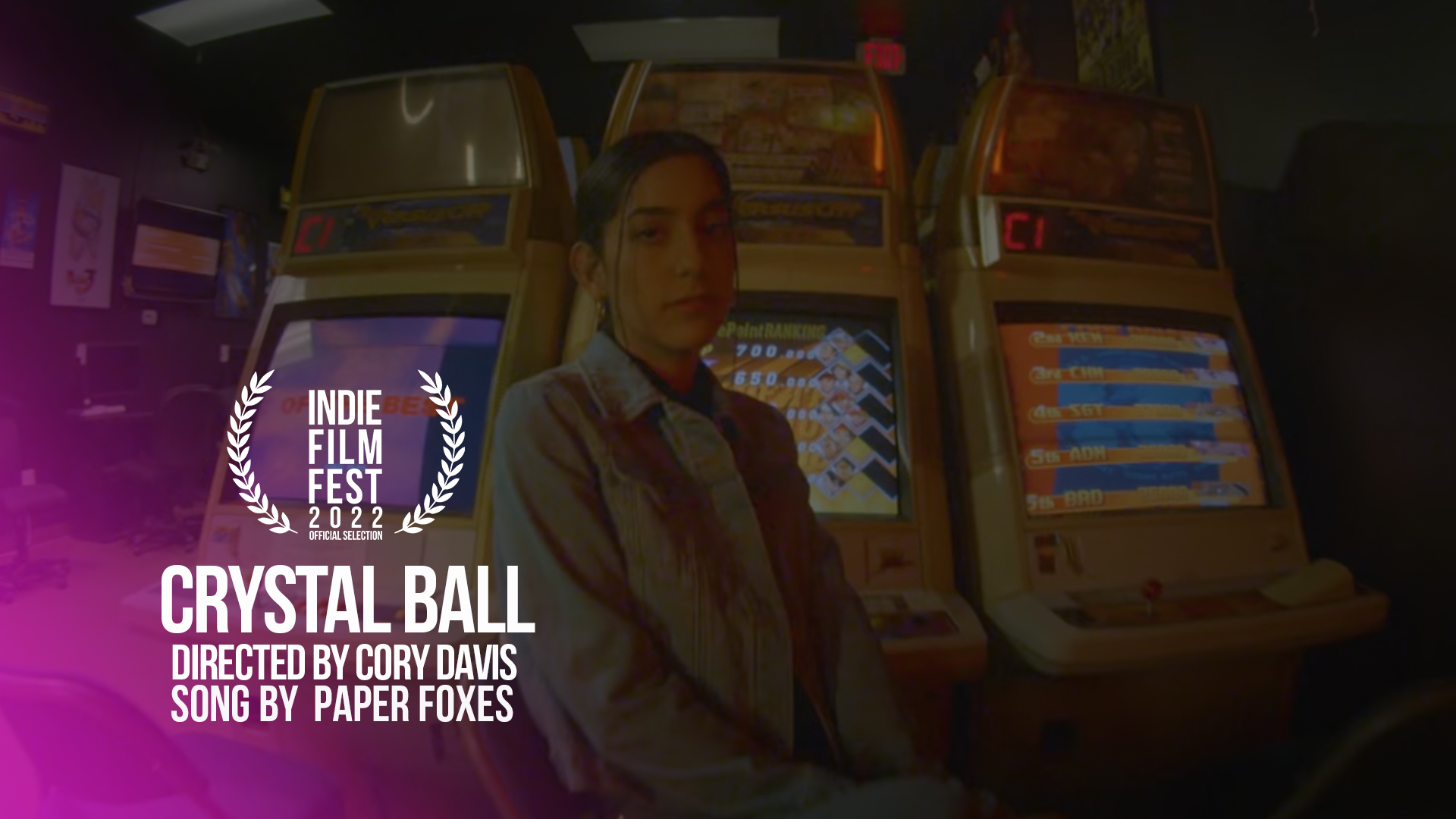 FRIDAY FEBRUARY 11TH
MUSIC VIDEO
DIRECTOR CORY DAVIS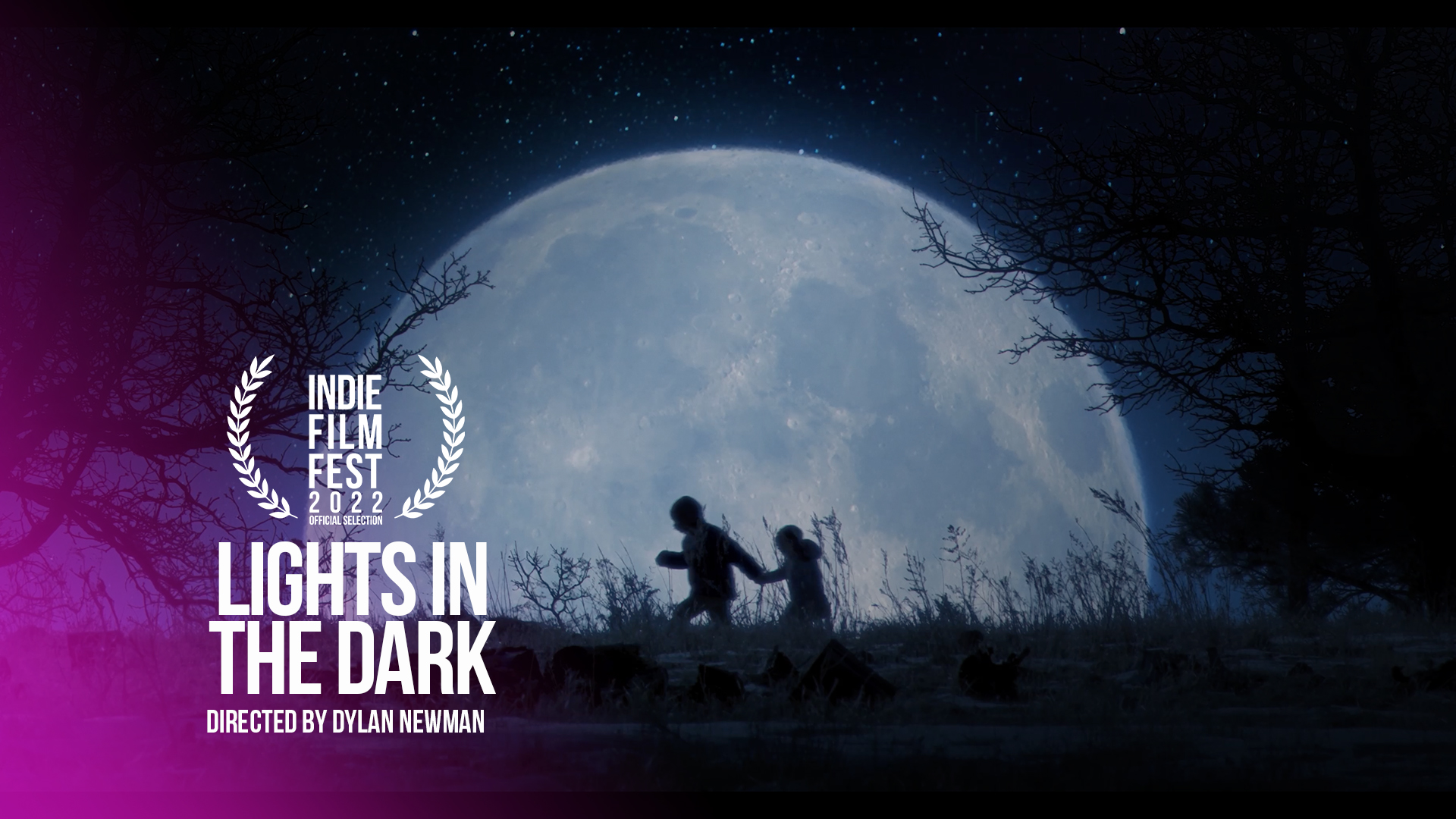 FRIDAY FEBRUARY 11TH
FICTIONAL SCI FI SHORT
SYNOPSIS: Lights in the Dark follows Isaac, an eight-year-old boy who doesn't know how to play. Isaac is the only child of a single mother. He forsakes play, believing that he must take on the persona of a mature adult in order to "take care" of his family. One day, Isaac's rowdy younger cousin, Ariel, comes to stay for the weekend. Out in the woods, Ariel introduces Isaac to the magic of imagination. They meet a fairy and are chased by a monster. When Ariel gets into trouble, Isaac is forced to reevaluate his ideas about maturity and play, or else fail to take care of his cousin.
DIRECTOR DYLAN NEWMAN
Dylan works to infuse his films with both childlike wonder and emotional honesty. His aim in storytelling is to inspire people to believe that there is hope and magic to be found in a sometimes hard and monotonous world.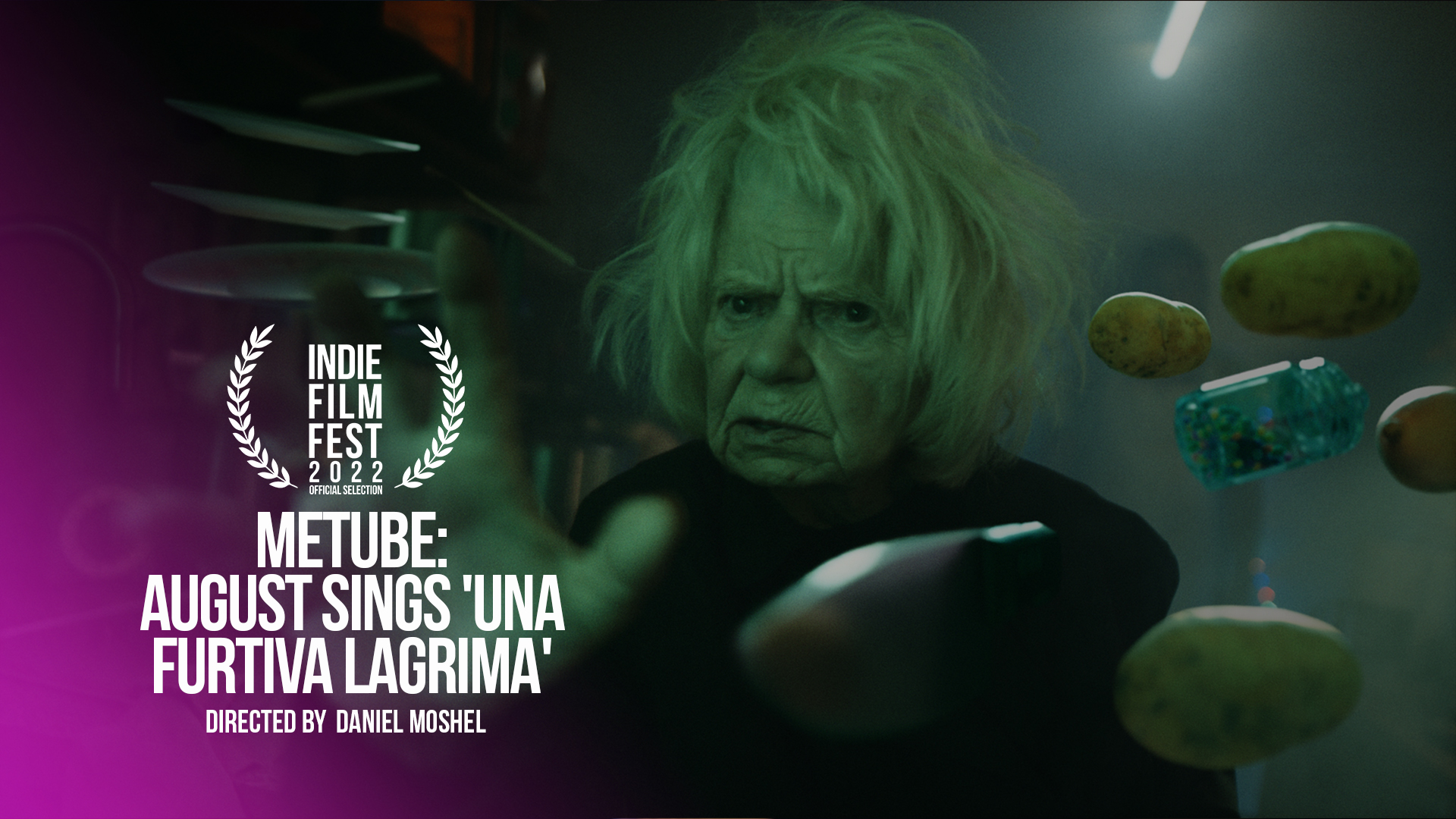 FRIDAY FEBRUARY 11TH
FICTIONAL SCI FI SHORT
SYNOPSIS:  The third part of the internationally award-winning MeTube short film series. This time the intergalactic music nerds August and Elfi conquer the opera stage and orchestrate their final adventure in an opulent manner.
DIRECTOR DANIEL MOSHEL
Daniel Moshel was born in Germany. Currently he lives as a writer/director in Vienna, Austria. "Login2Life" (2011) was his first feature length documentary. After the premiere on the German ZDF broadcast station, and a successful festival circuit. He is one of 4 directors creating the 2014 ZDF TV-show named 'House of Love'.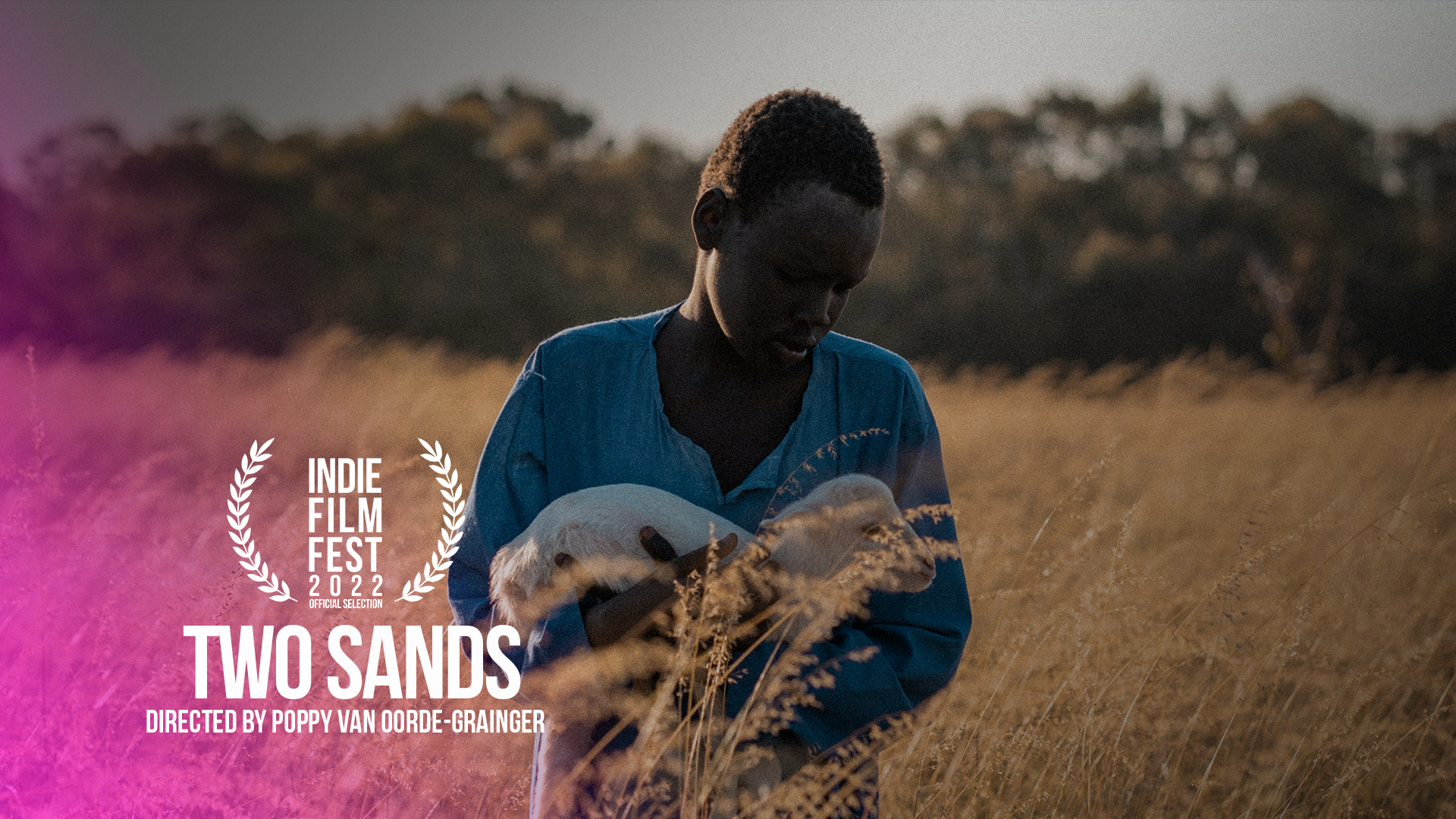 FRIDAY FEBRUARY 11TH
FICTIONAL DRAMA SHORT
SYNOPSIS: As Garang struggles on his first day at high school in Australia, memories of being lost in South Sudan are triggered. When past and present collide, Garang must find a way to bridge the gap between where he is and where he's come from.
DIRECTOR POPPY VAN OORDE-GRAINGER
Poppy van Oorde-Grainger is a filmmaker and artist based in Australia. She first gained national recognition as the winner of the Fremantle Print Award and then later the Australia Council Kirk Robson Award. Poppy's projects have been broadcast on Nickelodeon, SBS and ABC and presented at international festivals and galleries including London International Festival of Theatre, Japan Media Arts Festival and Museum of Contemporary Art in Sydney.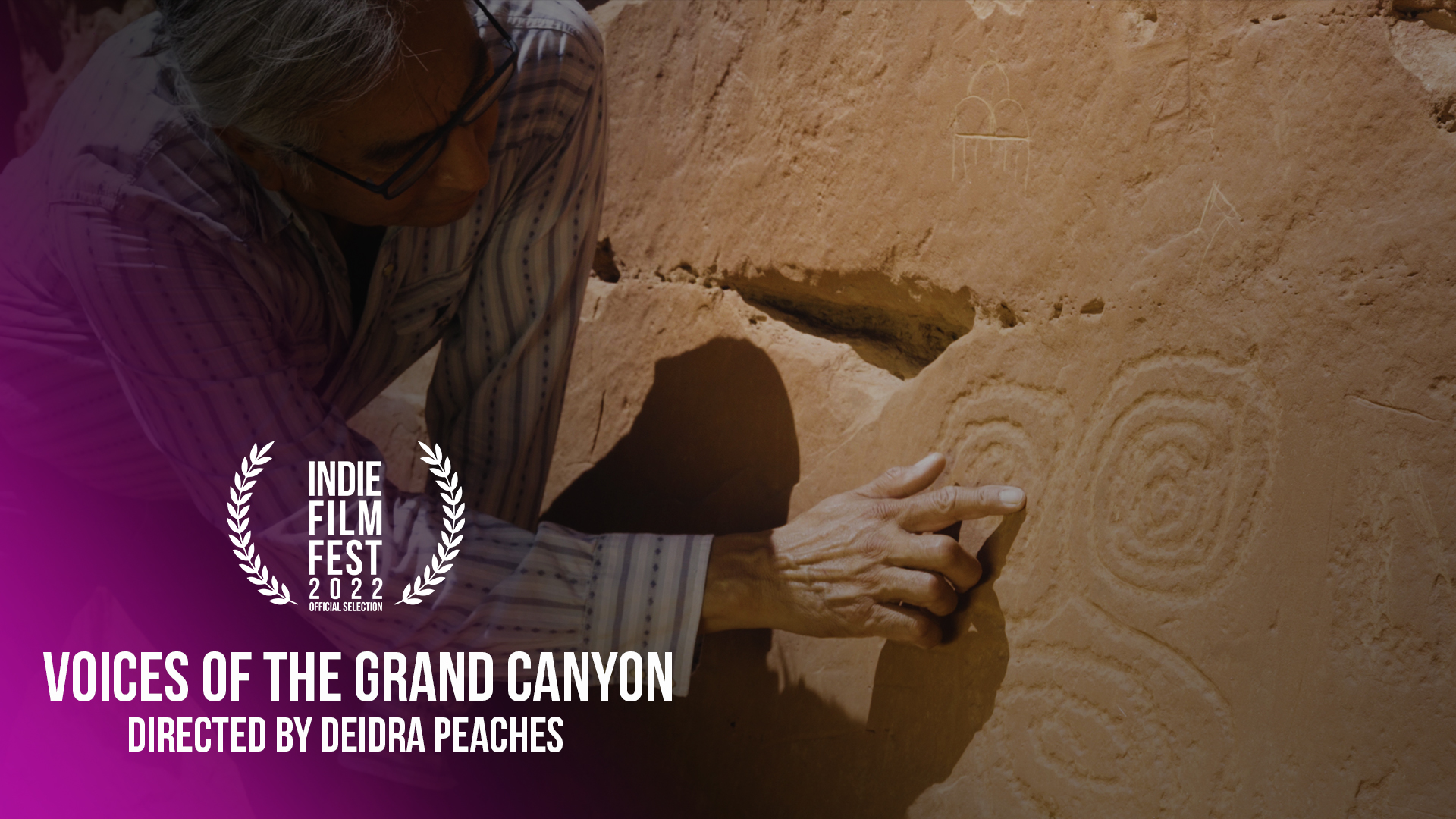 WORLD PREMIERE SATURDAY FEBRUARY 12
SHORT DOCUMENTARY
Synopsis: Voices Of the Grand Canyon Synopsis: The more you learn, the deeper the Grand Canyon gets. Hear firsthand stories from people who know the canyon best. Before the Grand Canyon was a national park, it was the ancestral homeland of Native peoples. Hear the voices of Grand Canyon speak.
Deidra Peaches (Diné) is a Director, Producer, Indie filmmaker, Editor and Writer.  In 2009 her documentary Shimasani debut at the Imaginative Film Festival in Toronto, Canada. In 2011, Peaches Produced and Co-Edited The Rocket Boy (2011), an official selection at the 2011 Sundance Film Festival, which led Peaches and Jake Hoyungowa (cinematographer) to co-found the Independent media company Paper Rocket Productions.In 2013 Paper Rocket Productions released, Tó éí iiná át'é (2013) which premiered in Paris, France for the Festival Ciné Alter'Natif 2012. In 2014 Peaches made a series of short documentaries for Project 562 including "Journey to Alaska (2014)." Her feature documentary, Protect is due for a 2021 release.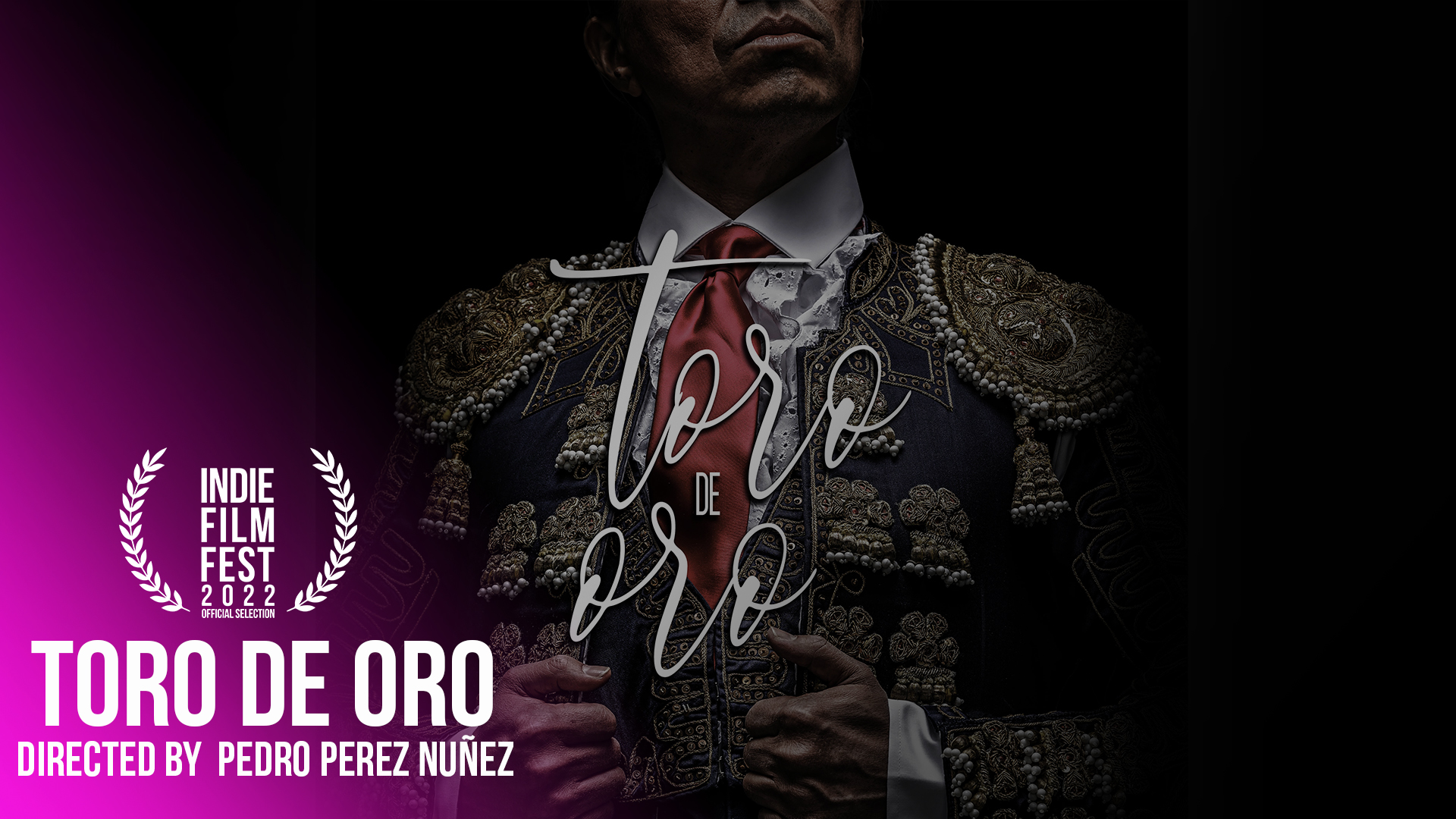 SATURDAY FEBRUARY 12
FICTION DRAMA SHORT
DIRECTOR PEDRO PEREZ NUNEZ
Pedro Perez Nuñez is a original storyteller, director, writer and overall filmmaker. Growing up in Sonora, Mexico, Pedro never dreamed of making it to the U.S. "A lot of filmmakers started playing with cameras when they were little; when I was a kid, I didn't have a camera, so I had to get really creative." Pedro moved to U.S at the age of 11 years old. To Pedro, every compelling film is subject to its storyline. "Film is not about the special effects and explosions, it's about the raw emotions; I want to tell stories that move people and make them wonder for weeks." With 10 years of professional experience, Pedro has directed sets ranging from commercials, music videos to personal profiles to short films. Currently, Pedro is working in pre-production of "Tuba" a short film comedy he wrote and is looking to direct. "My characters won't always be the hero but they are real, relatable and dynamic."
Pedro currently works as freelancer in commercial and film production in Phoenix, Az. He has worked in many position in film production from beginning as a production assistant to art department, grip/ electric, camera department to directing his own productions.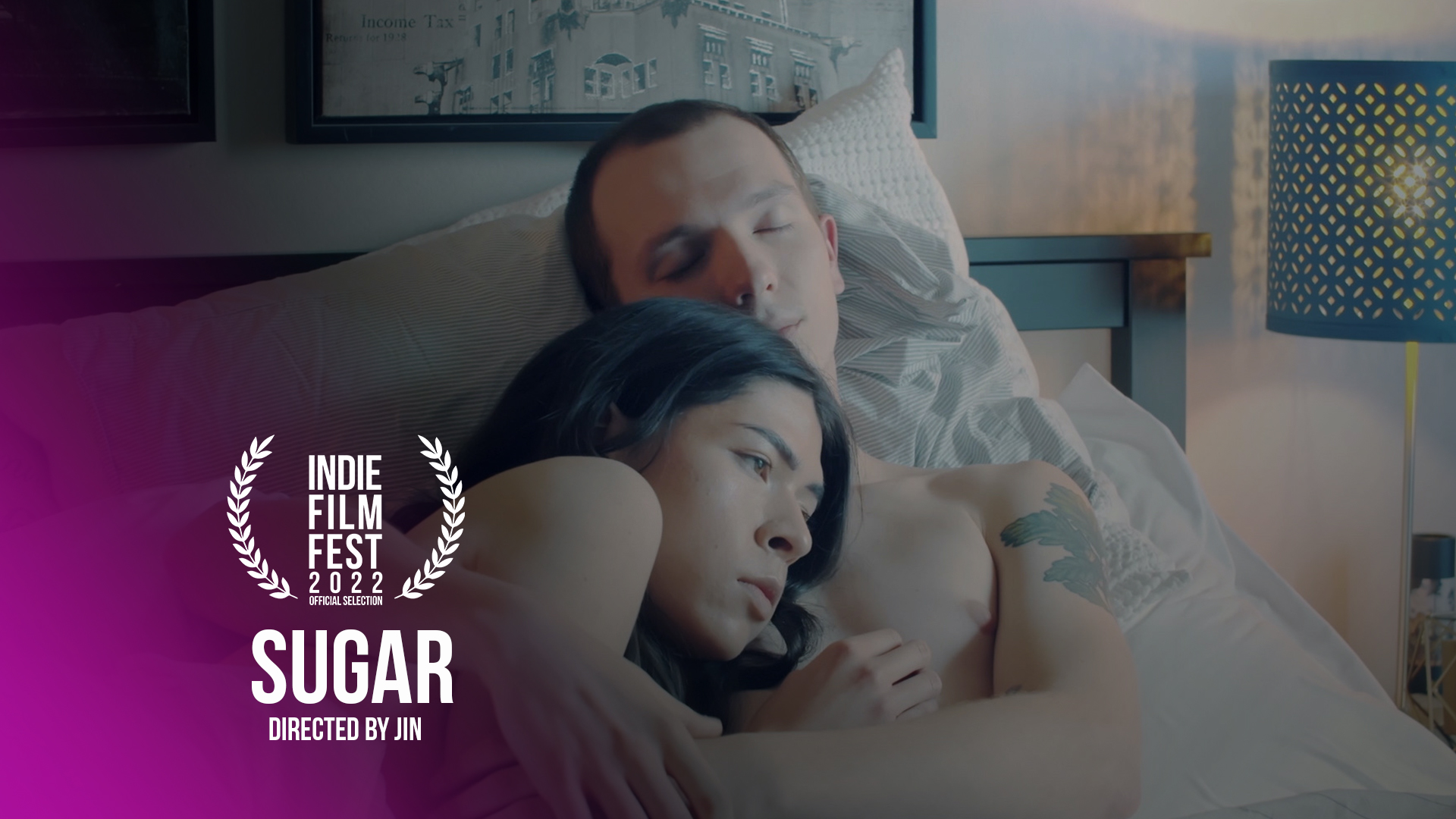 SATURDAY FEBRUARY 12
FICTION DRAMA SHORT
Being raised on movies and television, JIN always had a connection to storytelling. Born and raised in Arizona, they attended the Digital Cinema Arts program at Glendale Community College, where they directed, wrote, and acted in their capstone film, Sugar. For their writing of this project, JIN won several awards, including first place for Artists of Promise. They were also nominated for a National Student Production Award for writing. Through acting and writing, JIN hopes to direct their passion into better exposure of transgender representation in media.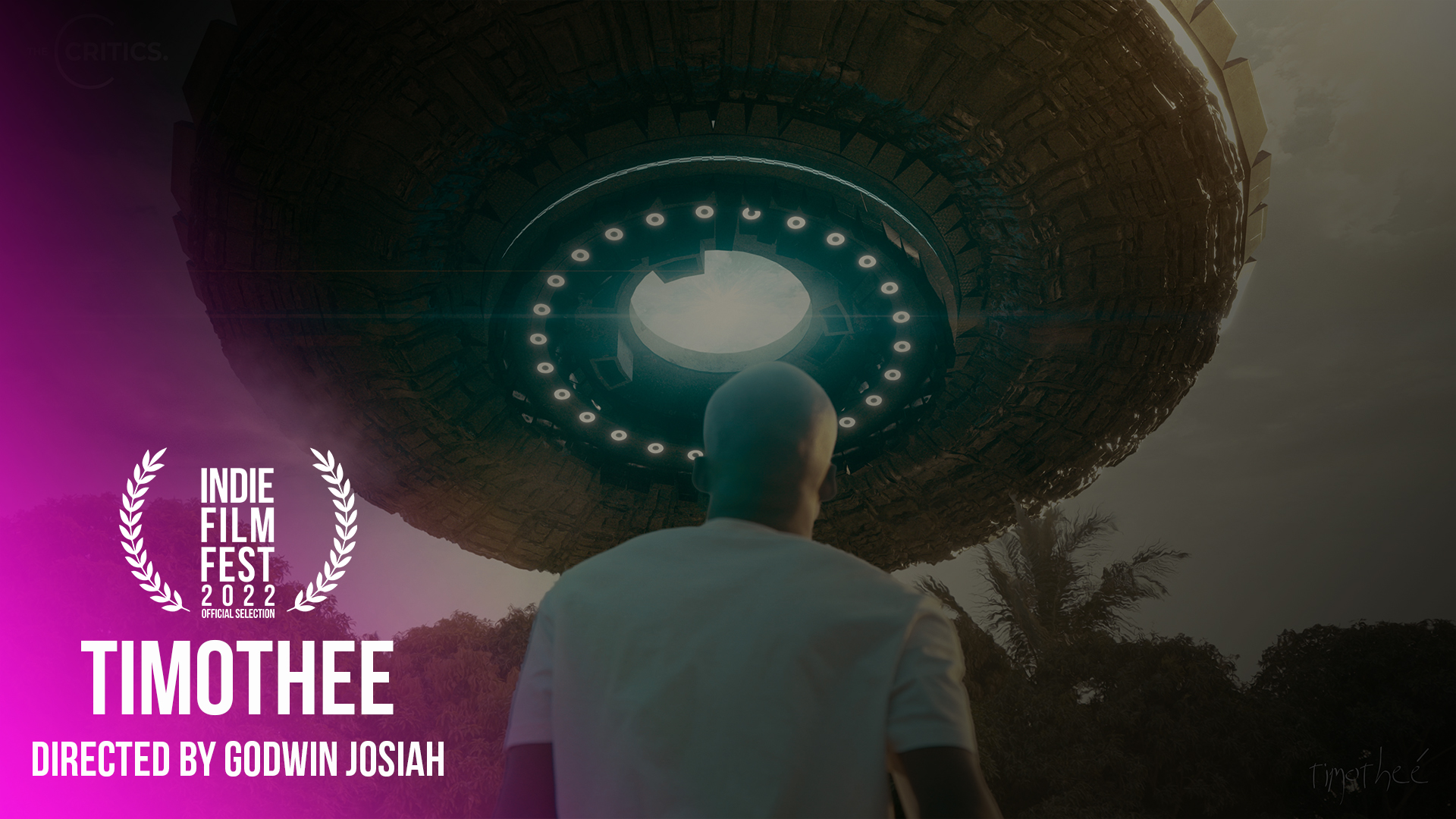 SATURDAY FEBRUARY 12
FICTIONAL SCI FI SHORT
Synopsis: Timothee is a story of a humanoid boy trying to navigate life in the northern part of Nigeria as he finds himself in a series of misfortunate events that come as a result of his past.
Godwin Josiah is the lead script writer at The Critics Company, his work is evident in the numerous award winning short films from Z: The beginning to chase and football no be war. He writes content for virtual mediums, and screenplays for films juggling this with his passion for music.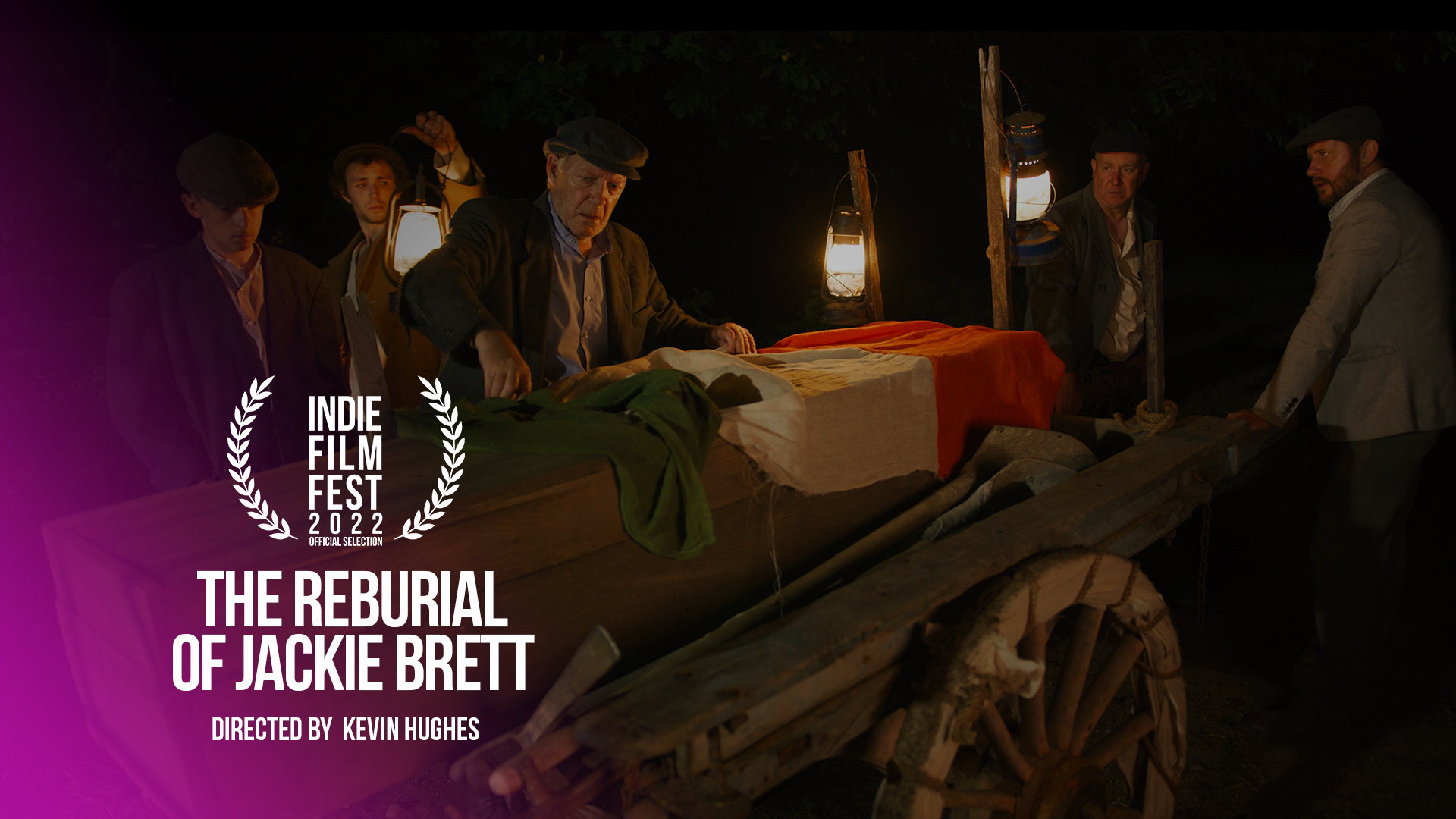 SATURDAY FEBRUARY 12TH
FICTIONAL DRAMA SHORT
SYNOPSIS: Set in Ireland in 1921 at the height of the war of Independence a young IRA man was accidentally shot and fearing his body would be found by the British Army he was secretly reburied in at the middle of a turnip field. this film follows the events of that night as tensions rise and family disputes come to the surface as they dig a grave not just to bury a body but also the past.
DIRECTOR KEVIN HUGHES
Kevin Hughes is an Irish based award winning film maker with over 25 years experience. He has over 40 film credits and had made dramas and major documentaries for various broadcasters nationally an internationally including RTE, TG4, BBC, Sky Arts, The Arts Channel and TV3.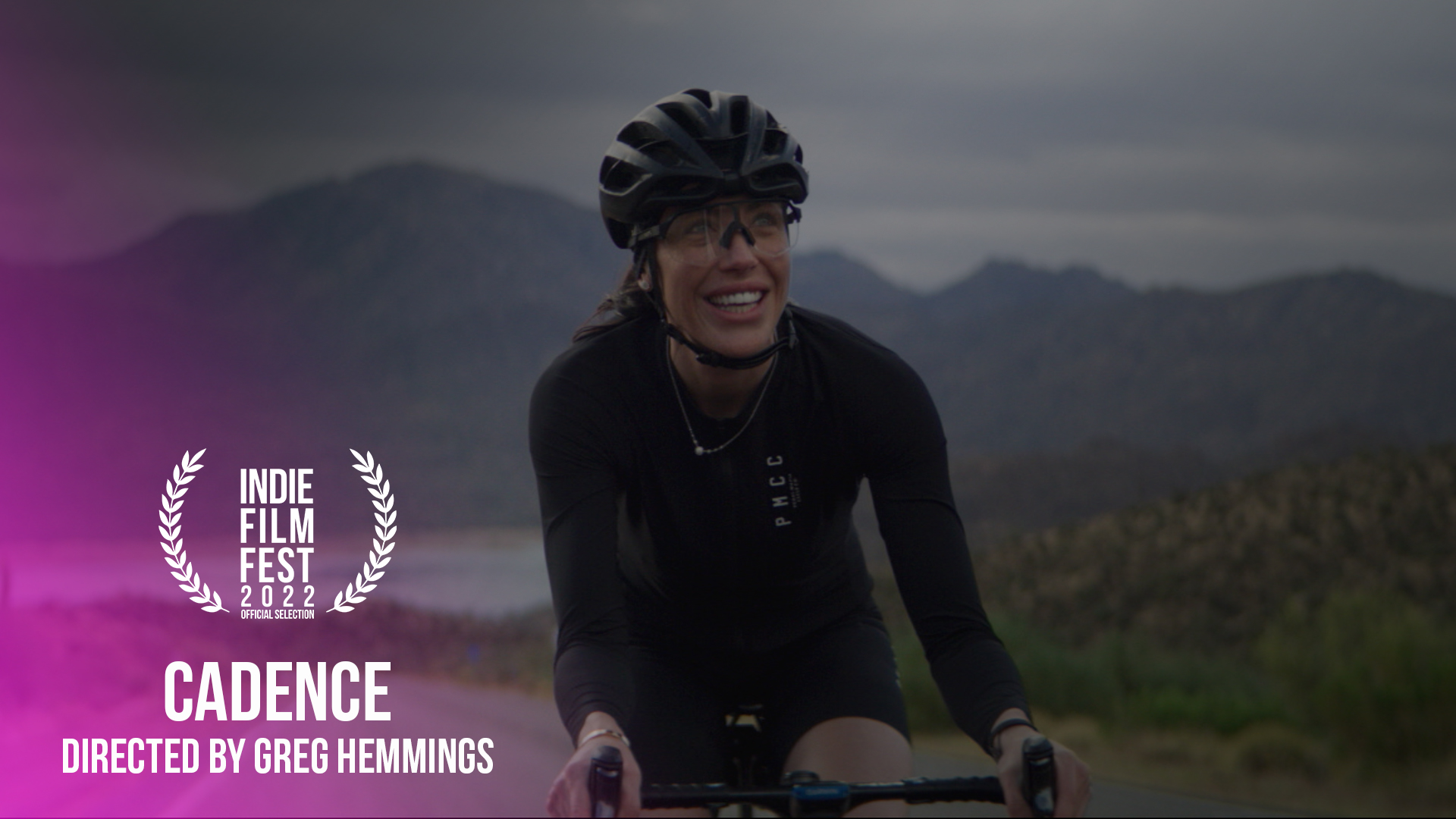 SATURDAY FEBRUARY 12
SHORT DOCUMENTARY
SYNOPSIS: Professional cyclist, Emily Rodger, came out of left field to become a circuit contender. Then, in 2013 while training in Arizona, she was struck by a car and suffered severe facial and head injuries. Her life and career hung in the balance. Through weeks of surgeries and physio, she rediscovered fly fishing as a way to cope with PTSD. Emily would go on to win world championships until a second race-course collision again brought her to think deeply about purpose. The bicycle was an instrument of empowerment; the fly rod a way to peace."Fly fishing has given me a greater understanding and acceptance of who I am, what I value, and what truly brings joy to my life. It has given me the opportunity to finally return to that feeling I longed for as a little girl on the brook and to embrace every journey despite how difficult it may be."
Now, wherever Emily is invited around the world to fly fish, she regularly meets people struggling with their own major life change. CADENCE traces Emily's path from the intensity of the world cycling circuit to a new equilibrium in life.
DIRECTOR GREG HEMMINGS
His commitment for positive social change has taken him and his team to all corners of the globe to tell global stories to inspire local change and local stories to inspire global change. His company Hemmings House is a certified B-Corporation that employs change-makers who feverishly produce filmed content that makes a difference. Hemmings House has been producing film content for the brand marketing and global broadcast industries for almost a decade. They have also created a process that engages social community and brand stakeholders in the film story experience helping to accelerate social movements that matter to them. Greg has won multiple awards internationally and regionally including the prestigious Royal Common Wealth Society's Vision Film Award in London England.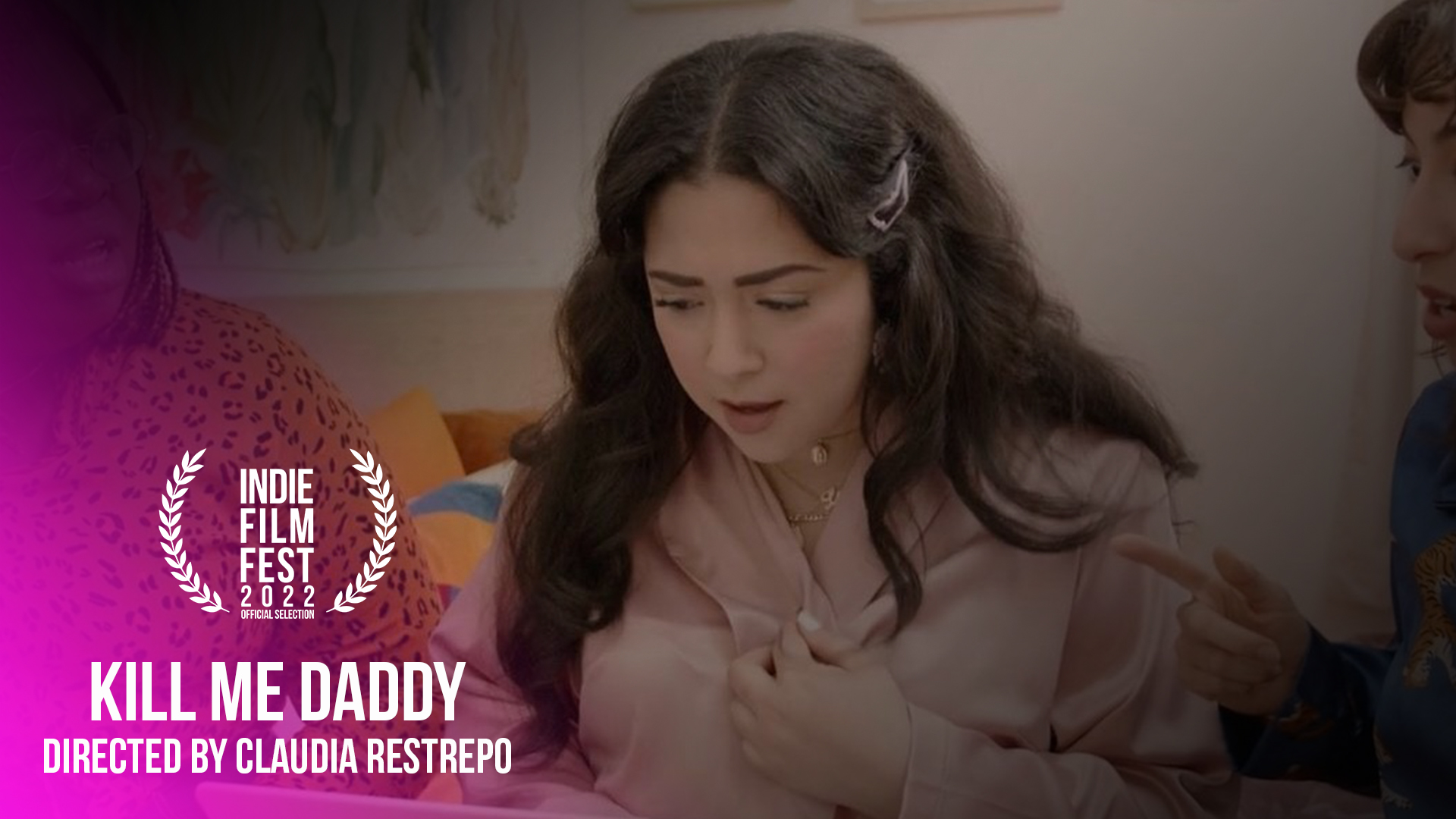 SATURDAY FEBRUARY 12
FICTION COMEDY SHORT
Synopsis: Maya preps for a date with James, but when she shares his profile with her roommates, they recognize him as the subject of the true crime podcast, "Kill Me Daddy." Afraid to turn the accused murderer down, Maya agrees to go on a hike with James. Her friends Adriana and Joyce follow close behind. Although spooked, Maya finds herself charmed by James. But when he tries to kiss her, she startles and starts choking. James performs the Heimlich maneuver, just as Joyce and Adriana catch up to them. Thinking he's assaulting Maya, the girls attack, causing the bewildered Romeo to fall to his death. The stunned roommates are now left to contemplate the bleak future that awaits them as newly minted murderers.
Claudia Restrepo is a Los Angeles-based writer and director. She has written for shows on BuzzFeed, Quibi, and DIscovery+. Claudia is a former writer and director for the Latinx digital platform, Pero Like, and is especially passionate about stories that acknowledge the erasure of marginalized voices and feature LGBT+ and BIPOC throughout history.
Filmmaker Discussions + Workshops
LIVE FROM THE PINK CARPET
Previous Winners "Best Director"
Sponsored by Strawberry Hedgehog